Prison phone call alerts authorities to 3-year-old in bug-infested box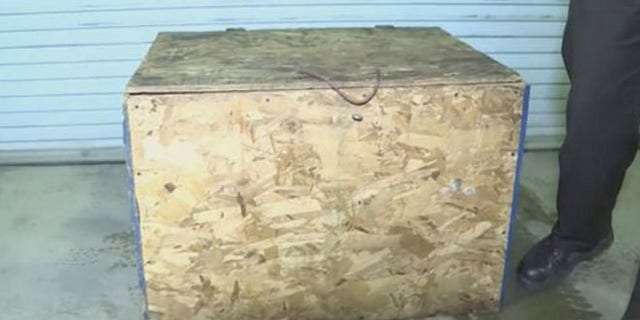 A phone call from an Indiana state prison inmate inquiring about a little girl possibly being held in a plywood box led authorities to a home in North Judson where they found the 3-year-old curled up asleep inside a 24-by-24-inch box early Wednesday morning, the sheriff told FoxNews.com.
The revelation led to nine arrests—including the girl's father and his wife, authorities said. The box was located inside the family's living room.
The child was not identified, but she was found in a plywood box inside the family's living room.
"It's one of those deals, you go there and think, 'Hopefully, this is not true," Jeff Richwine, the Pulaski County sheriff, told reporters. "Nobody's going to have a small girl in a box, that's just not going to happen … You're thinking, 'my God, who would do this?"
Christopher Short, 25, the girl's father, and his wife, Donna, 42, were charged with neglect of a dependent. In court documents, they both stated that the girl would go into the box of her own accord.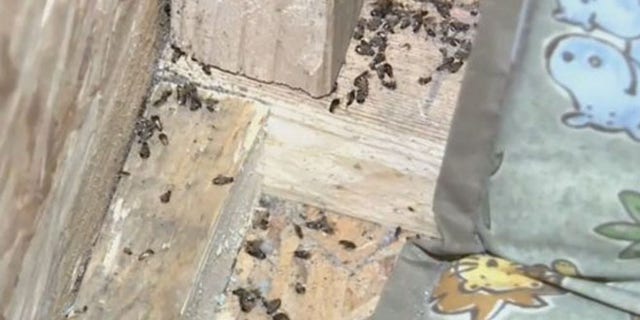 Richwine said evidence collected at the scene and interviews with other children who were at the house did not appear to support their claim. He said investigators found rope and a "metal eye" on top of the box, which indicated that it could be locked.
The child was reportedly kept in the box during the evening for extended periods of time.
The initial tip came from Donna's ex-husband, an inmate in state prison, Richwine said. Like all calls from prison in the state, the call was recorded by authorities. The inmate was later interviewed by detectives, which led officers to visit the home, Richwine said.
Just after midnight last Wednesday, authorities executed a no-knock search warrant and found the girl curled up inside the box with the lid down, Richwine said. She was sleeping, appeared non-verbal but did not appear to be otherwise physically harmed, he said.
The conditions were horrible – the box smelled of urine, and there were dead bugs in the corners.
"Nobody spoke up about a little girl in a box," Richwine told reporters. "Even while we were in there and started taking people out, nobody spoke up and said, 'Hey, there's a little girl over here in a box.'"
Frank Jackson, the girl's maternal grandfather, told WNDU.com that Short barely let him see his grandchildren after his daughter died a few years ago.
"I've seen people treat their animals better. It's like a nightmare and I wish I'd wake up," Jackson said.
Deputies said in a statement that five additional juveniles were located inside the residence and were released to the Pulaski County Indiana Department of Child Services.
Jackson wondered, "What kind of health issues are my grandkids going to have later in the future because of this? It could affect them for life."