Postal worker killed in Dallas highway shooting called 'rock of the family'
The U.S. Postal worker who was shot to death while driving a mail truck on a Texas highway on Monday is being remembered as the "rock" of his family, as authorities are offering a $50,000 reward for information leading to the capture of his killer.
Federal investigators announced they were offering the reward after 58-year-old Tony Mosby was killed while driving a mail delivery truck on Interstate 30 near downtown Dallas.
"He was the rock of the family and part of that glue is gone. And I think that's what's going to help heal his children and his brother and his sister is bringing this person to justice," Sylvia Mosby, his sister-in-law, told FOX 4.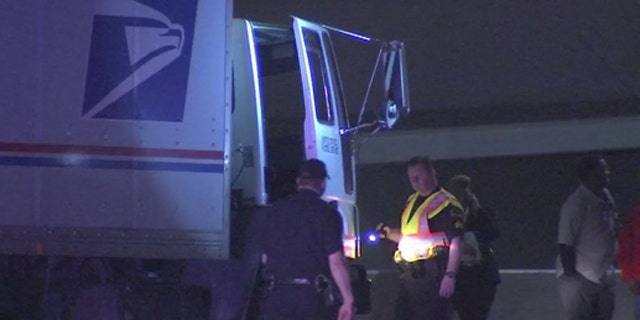 Dallas Police said in a news release that Mosby was shot around 2:30 a.m. just before the Margaret McDermott Bridge near downtown. When authorities arrived at scene, they found Mosby dead inside the cab of the 11-ton box truck that had crashed into a guardrail.
US POSTAL WORKER KILLED IN SHOOTING ON DALLAS HIGHWAY
Family members described Mosby as a dedicated worker, who was a trustworthy father and grandfather.
"It's hard to believe that it could happen to your family," his niece JacQueline Mosby told FOX4. "You hear all this stuff in the news and you don't think so much of it until it happens to you."
Authorities said the deadly shooting happened 11 days after someone shot at two Dallas police officers in a squad car about a mile away from Monday's incident, around the same time of the morning. In that incident, the officers were not seriously injured.
Police said there's no evidence linking the two crimes, but there have also been no arrests for the attack on the officers.