Police say man arrested on gun warrant is a suspect in three unsolved Va. murders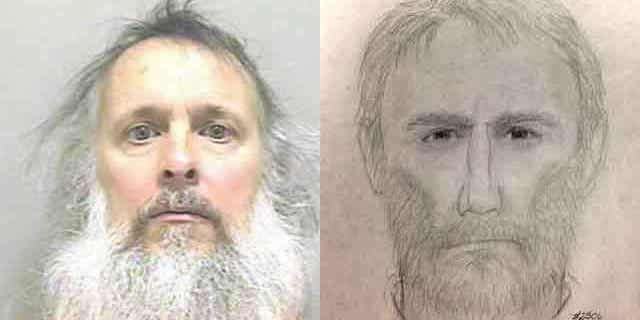 Police may be close to solving three unsolved murders that were linked a week ago, raising fears of a serial killer on the loose in a quiet Washington suburb in Northern Virginia.
Alexandria mayor Bill Euille told Fox 5 Friday that a man arrested in Wheeling, West Virginia, was a suspect in the three murders which took place in the city in the last ten years.
Charles Severance, 53, was picked up Thursday on an open gun warrant and is being held on $100,000 bond.
Police in Cumberland told the station that last week Alexandria police and the FBI told them to be on the lookout for Severance but they did not come in contact with him.
Fox 5 said the Russian embassy in Washington said a week ago, Severance showed up looking for asylum. Secret Service encountered him but he didn't get any further than the sidewalk and wasn't charged.
Euille said Severance was being looked at in connection with all three killings and fit the description, MyFoxDC.com reported.
The Alexandria Police Department said in a statement on its website Friday that Severance's name came up "during routine analysis of crime tips."
"Further investigation by multiple law enforcement agencies determined that Mr. Severance is a convicted felon in unlawful possession of firearms," the statement said. "He was located by law enforcement officials in West Virginia, where he was arrested on a Loudoun County (Va.) warrant for the weapons violation."
Police announced a possible link in the murders a month after popular piano teacher Ruthanne Lodato was shot and killed as she answered the front door of her home. Investigators said her Feb. 6 murder appeared connected by forensic evidence to the shooting deaths of Nancy Dunning, the wife of a former Alexandria Sheriff, in 2003 and Ron Kirby, a local transportation expert, last November.
The Washington Post described Severance as a former Alexandria man with a felony record and a history of odd, seemingly confused behavior.
The paper said he was a candidate for political office in Alexandria in 1996 and 2000, listing his occupation in a voter guides as "Expert witness, principal investigator, mentaldisorder.com."