Police release two men after deadly Texas Southern University shooting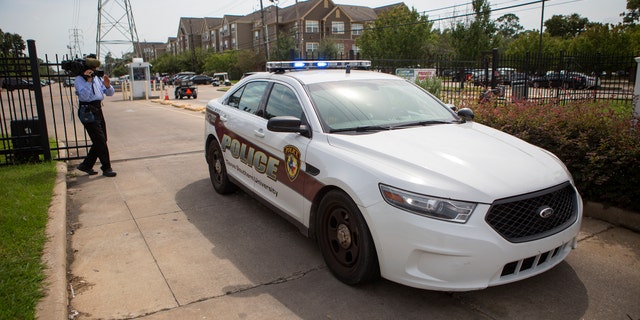 NEWYou can now listen to Fox News articles!
Houston police said Monday they released the two men detained after a student was killed at Texas Southern University, as officers search for the suspected shooter.
Police said investigators were searching for a suspect in the death of 18-year-old Brent Randall.
The freshman and another person were shot Friday in a parking lot outside a student housing complex. The statement says the second victim remains hospitalized in stable condition.
Police quickly detained two of three men seen running into the apartment building after the shooting. Police spokesman Victor Senties said Monday that police have since released the two men and are still looking for the third.
It was the third shooting within a week at the university. Police say it's unclear if the shootings are related.
The Associated Press contributed to this report.