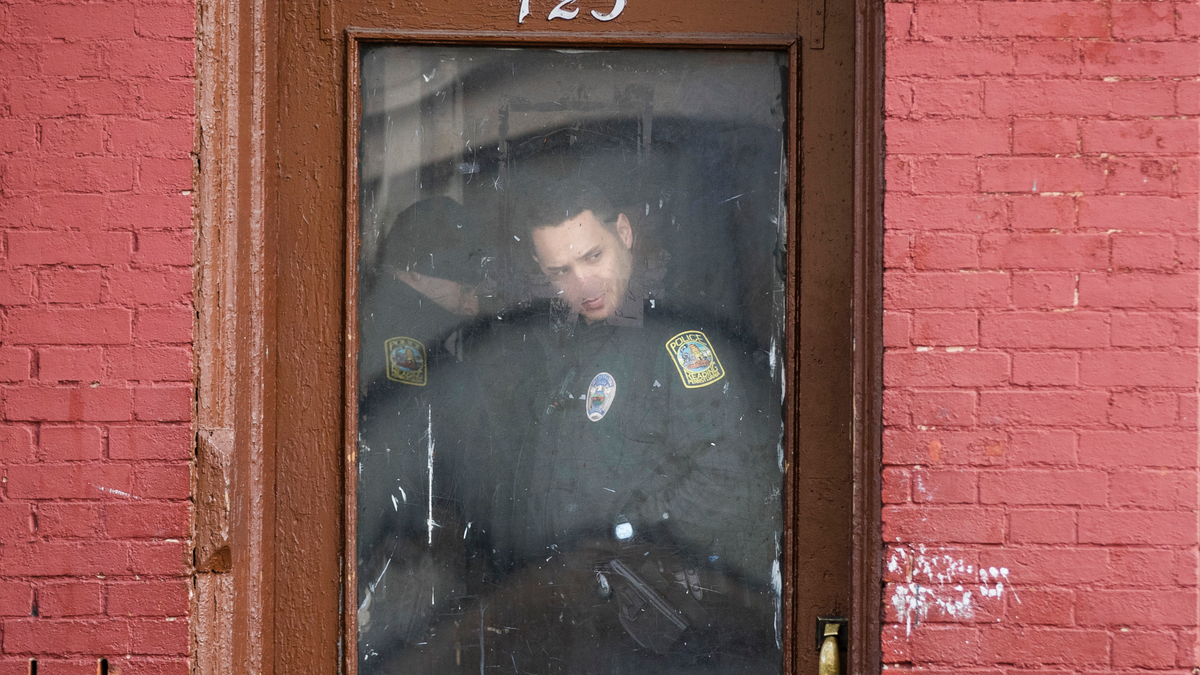 READING, Pa. – Police in a small Pennsylvania city haven't identified any suspects in a quadruple homicide that's believed to be among the deadliest shootings in the area in recent history, officials said Monday.
The victims, all men, were shot several times, and their bodies were found Sunday evening in the first-floor apartment of a row home, said James Marasco Jr., deputy chief of the Reading Police Department. The department does not believe the killings were random, he said.
"We cannot remember any time in recent history when this many people were shot at one time," Marasco said.
Three of the victims have been identified: Jarlyn Lantigua-Tejada, 20; Juan Rodriguez, 23, and Joshua Santos, 20. The fourth man has not yet been named, though he is believed to be in his early 20s.
About a dozen mourners gathered in front of the apartment around noon Monday. They lit white prayer candles near the doorway of the building and released white, star-shaped balloons as music played and police shuffled in and out of the home.
One woman struggled to stand after falling to her knees on the sidewalk in a fit of tears. She screamed, "Why?" The crowd grew visibly angry with the throng of news crews at the scene, cursing at reporters and pushing camera lenses away.
Anabell Dealba, 34, said she knew one of the men through her husband and went to the home Monday with her two children so they could pay their respects. She said people in the neighborhood called one of the men "King Spaz."
"I can't believe this really happened," she said as one of her sons stood at the front door of the building and peered inside at police. "The kids are really hurt by the whole thing. It puts you in a bad place as a mom."
One of her sons, Jose Santiago, said he was stunned when his father called him last night to tell him his friend was dead.
"He's a little too smart to be in this situation," said Santiago, 19, tears welling up in his eyes.
Neighbors described a chaotic scene Sunday night as police cruisers descended on the home and officers canvassed the area, knocking on doors to see if residents knew anything about what happened. A woman who didn't want to give her name said officers pulled three body bags from the house around 3 a.m.
Officials are urging people to contact authorities with any information about the shooting.
It was the second quadruple shooting in the state on Sunday. In the western Pennsylvania community of Melcroft, a gunman killed four people and injured a fifth person at a car wash. Family members say the shooter was a jealous ex-boyfriend of one of the victims.
Reading has a population of about 88,000 people and is roughly 50 miles northwest of Philadelphia.