Police nab Los Angeles hospital worker accused of sex abuse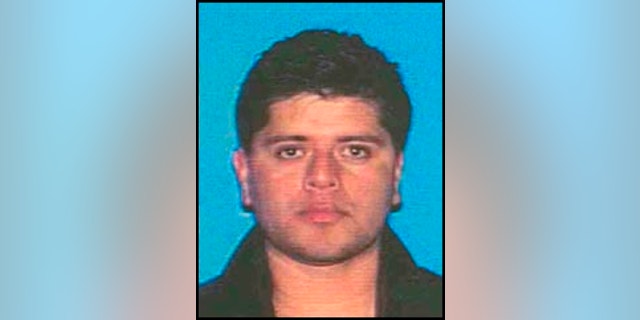 LOS ANGELES – A Los Angeles hospital worker accused of sexually abusing more than a dozen female patients, including some under anesthesia after surgery, has been arrested after more than a decade on the run, police said Thursday.
Ramon Eduardo Rodas Gaspar, 48, was brought back to the U.S. from his native Guatemala last week and is accused of sexually assaulting women between 29 and 65 while working as a nursing assistant.
Los Angeles police began investigating Gaspar after a woman reported being sexually assaulted while she was a patient at Tarzana Hospital. Twelve other victims have since come forward to report assaults, police said.
All the victims were patients at the hospital and some were "still slightly loopy" and feeling the effects of anesthesia when they were sexually assaulted, while others were very ill, police Detective Ninette Toosbuy said.
"This is a person who has been put in a position of trust," she said of Gaspar. "To then be violated that way is absolutely horrendous."
Authorities say Gaspar surrendered to police in 2006 but later skipped bail with his wife and one of his three children. Police received dozens of tips after the case was featured on "America's Most Wanted," and one of the tipsters told Toosbuy that Gaspar had fled to his native Guatemala.
"Once he fled, that angered me," Toosbuy said in an interview Thursday. "I felt that I had failed my victims. I knew I was going to make it a mission to get him and I was committed to that cause."
Police confirmed Gaspar was living in Guatemala about five years ago, and they obtained an extradition warrant in a process that took several years to complete.
When Gaspar was finally brought back to Los Angeles last week, Toosbuy called one of the victims to let her know she had delivered on her promise to catch Gaspar.
"She was in disbelief and kind of in shock," Toosbuy recalled. "It brought her to tears."
In 2011, a jury awarded $65 million to one of the victims after she brought a lawsuit against the hospital.
The woman testified that Gaspar assaulted her after she'd undergone surgery to remove an ovarian cyst in 2006. Her attorney has said she suffers from post-traumatic stress disorder from her experience.
___
Associated Press photographer Reed Saxon contributed to this report.
___
Follow Michael Balsamo on Twitter at https://twitter.com/MikeBalsamo1 .