Police dispatched to wrong Waffle House during shooting, report says
As a nearly naked gunman opened fire at a Waffle House in Tennessee last month, dispatchers initially sent police officers to the wrong location, a potentially deadly error which has now sparked an internal investigation.
In dispatch records obtained by WKRN-TV, an initial dispatch was sent to police officers at 3:26 a.m. for the location of a Waffle House on 816 Murfreesboro Pike in South Nashville -- but that Waffle House is eight miles away from the one where Travis Reinking opened fire, killing four people.
"Hermitage all cars especially 531, 510. 52 Waffle House. 816 Murfreesboro Pike. 8-1-6 Murfreesboro Pike across from I-24. Said someone is shot. Units respond Hermitage. 3:26," the dispatcher said, according to records obtained by WKRN.
Dispatch corrected the address by 3:27 a.m., after roughly a minute and a half, to the correct location at 3571 Murfreesboro Pike.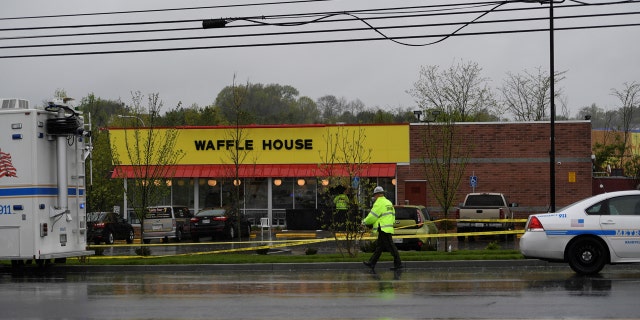 Twenty seconds after the correction was put out, a Hermitage police officer cleared the scene at the 816 Murfreesboro Pike location.
"This is 52-74. I'm 97 at the one on Spence. It is not going to be this location," the officer said in the dispatch records.
Nashville police said officers arrived at the location of the shooting by 3:32 a.m.
Michelle Peterson, the Deputy Director of Support Services for the Nashville Emergency Communications Center, told WKRN the person who initially called 911 was on a cell phone and did not know the address of the Waffle House on Murfreesboro Pike.
MOM OF WAFFLE HOUSE VICTIM RECEIVES DIPLOMA AT COMMENCEMENT
Peterson said that dispatchers had to act fast, and sent police to the location they were familiar with, which was the 816 Murfreesboro Pike location. A Waffle House spokesperson told the television station the restaurant that was the scene of the shooting only opened in November.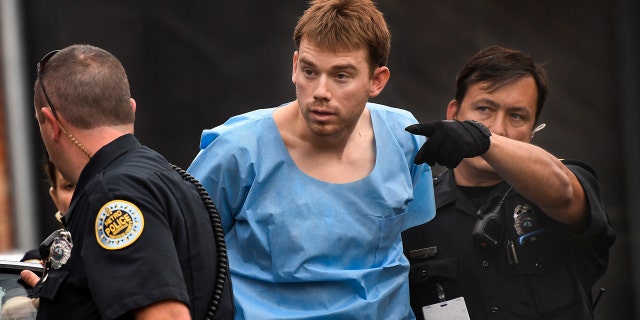 Reinking, 29 is due in court Monday and facing multiple charges, including four counts of criminal homicide. It is not clear if he will attend the hearing or if there will be any testimony.
Online records of the Davidson County Sheriff's Office show he is being held without bond in a secure area of the Metro Nashville Jail.
Reinking was nearly naked and wearing only a green jacket when he began shooting people with an AR-15 rifle inside and outside the restaurant, according to police. Authorities said four other people were injured, including James Shaw Jr., who wrestled the gun away from Reinking.
The Associated Press contributed to this report.