Police brutality class project divides students, administrators at NJ high school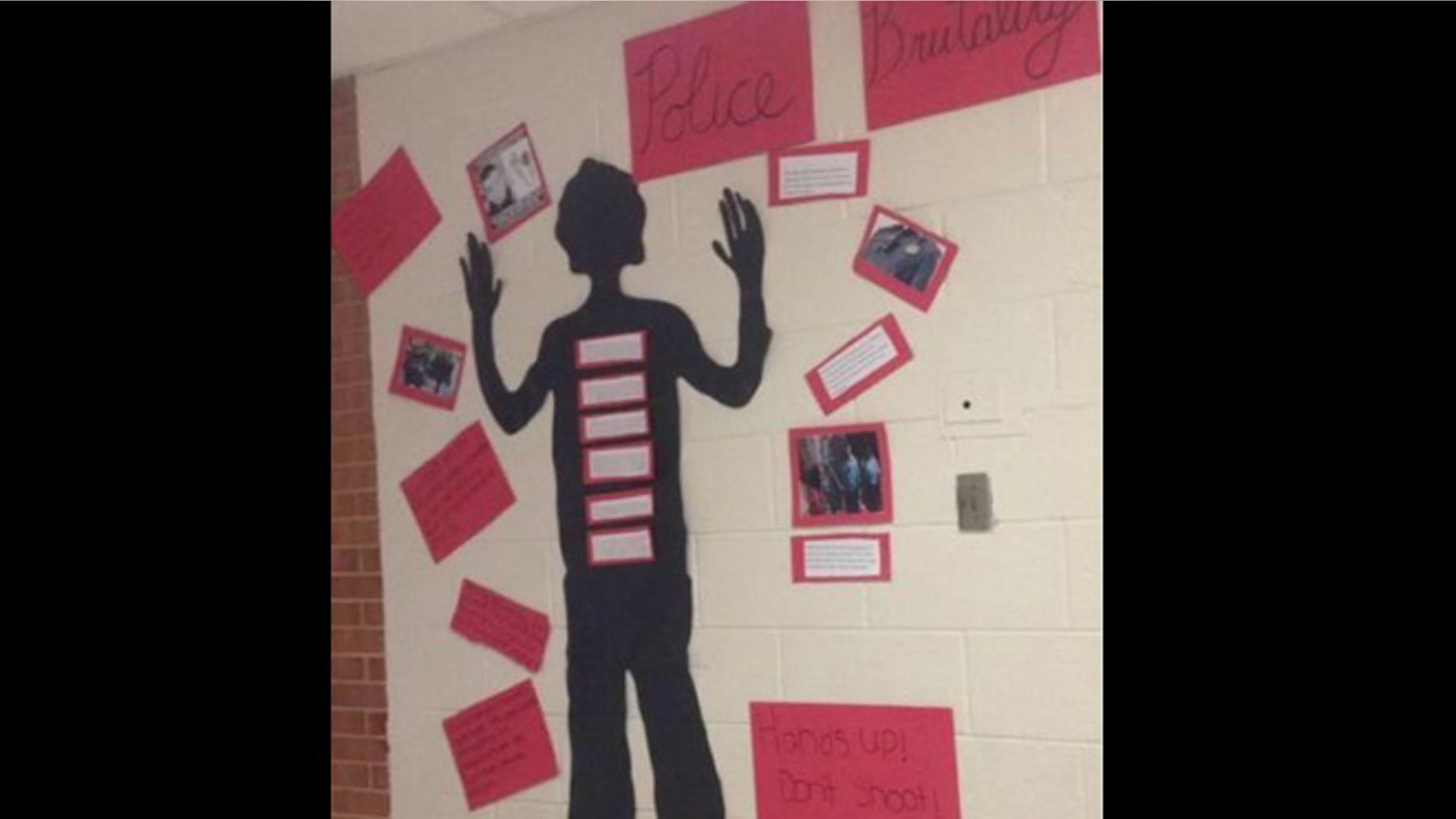 A recent class project on police brutality has left students and school administrators divided at a New Jersey high school after a police union angrily asked for it to be removed.
Students at Clearview Regional High School in Mullica Hill were doing a humanities class project that included information on police brutality, including a collage posted on the wall that featured a silhouette of a person with his hands raised, WTXF reports.
Next to the silhouette were the words "Hands up, don't shoot," in an apparent nod to the death of Michael Brown in Ferguson, Mo.
When a police union caught wind of the display, they sent a strongly worded letter to the school, saying the display "couldn't be more misleading," WTXF reports.
On Thursday, Superintendent John Horchak released a statement saying the images were taken down because "the issue quickly became a public debate within the school and disrupted our ability to conduct school operations in a normal manner.
"As a result, a mutual decision was made to remove the project from our hallways first thing that morning due to the disruption in the school," the statement read.
In response, students staged a sit-in to show their support for their teacher and questioned why they were not able to freely discuss controversial topics, WTXF reports.
Horchak, who was unavailable for an interview with WTXF, also approached one of the station's reporters twice at a convenience store, reportedly telling him that WTXF's coverage was not welcome near the school.