Police Arrest 'Occupy Portland' Protesters After They Refuse to Leave Park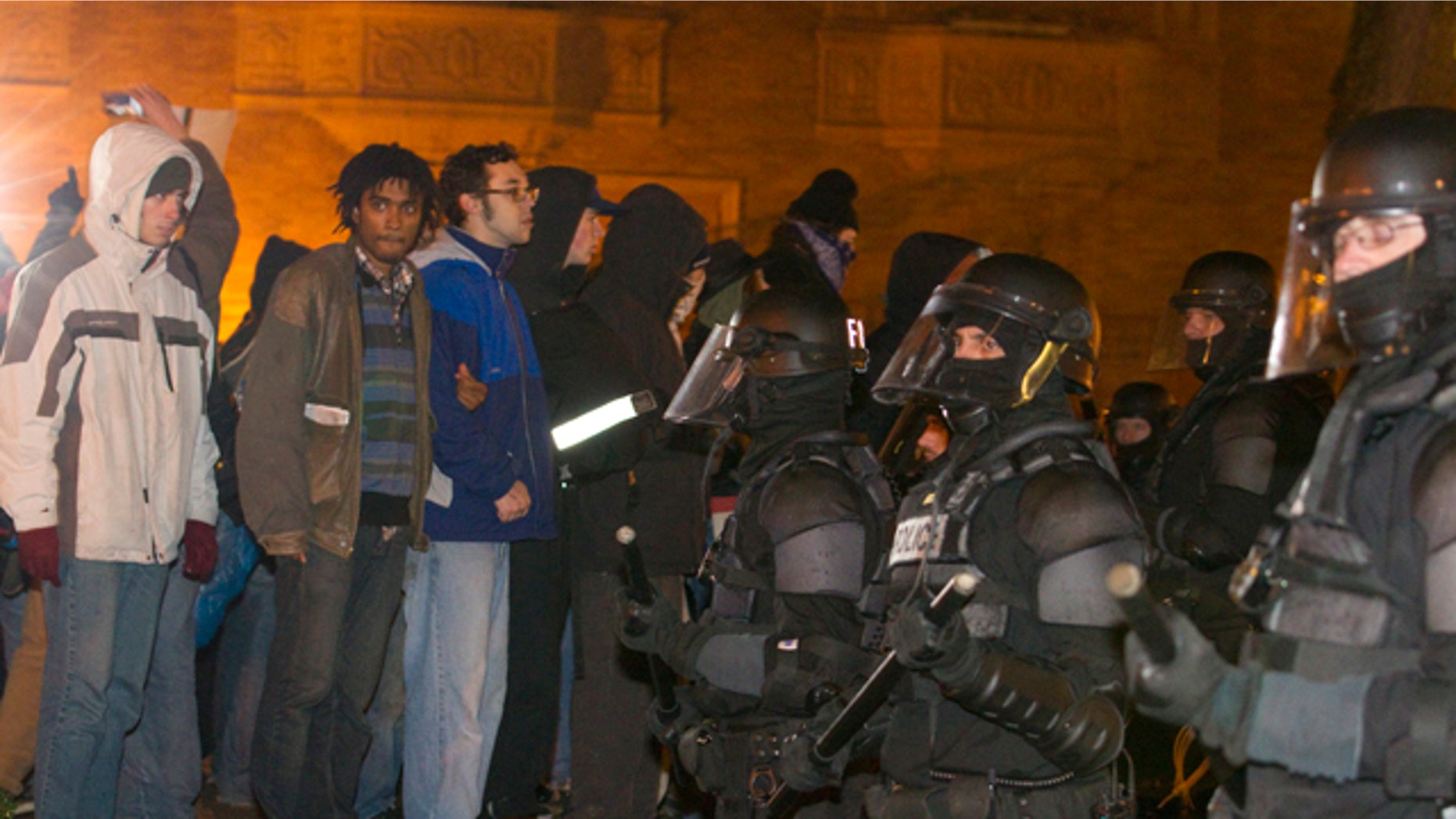 PORTLAND – Authorities say riot police moved into a downtown Portland park area and arrested several anti-Wall Street protesters Saturday night after they refused to vacate the park.
Police Sgt. Pete Simpson says officers began detaining protesters at South Park blocks around 8:30 p.m., after the park was closed a half hour early,
He says several arrests were made but still doesn't have an exact count.
Occupy Portland demonstrators set up tents in a portion of the park that runs through Southwest Portland earlier in the day and vowed to stay through the winter, defying city officials who said overnight camping will not be allowed.
The protesters had been without an encampment since police swept through a downtown site three weeks ago, making arrests and dismantling tents.