Plea deal reportedly offered to suspect who allegedly held Ohio women captive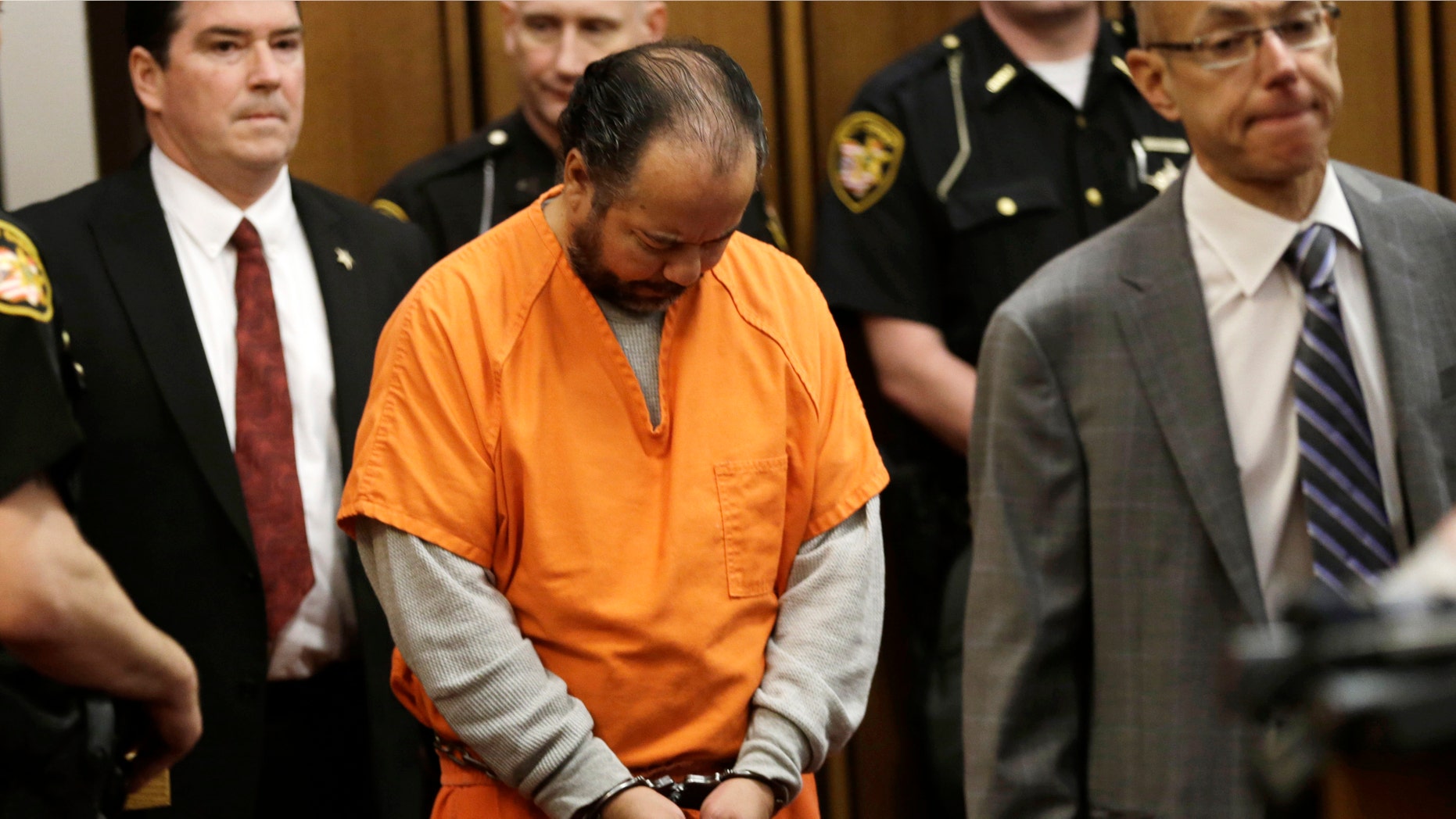 The man who allegedly held three women hostage for a decade in his Cleveland home has reportedly been offered a plea deal by the prosecution.
Fox 8 Cleveland reports defense attorneys for 53-year-old Ariel Castro confirmed Thursday a deal had been offered in the case. The attorneys did not clarify what the deal would entail, and the prosecution's office had no comment.
Castro has pleaded not guilty to 977 charges including aggravated murder, kidnapping and rape for allegedly kidnapping Amanda Berry, Gina Dejesus and Michelle Knight separately between 2002 and 2004, when they were 14, 16 and 20 years old.
Castro is accused of repeatedly restraining the women, sometimes chaining them to a pole in a basement, to a bedroom heater or inside a van. The charges say one of the women tried to escape and he assaulted her with a vacuum cord around her neck.
Each said they had accepted a ride from Castro, who remained friends with Dejesus' family and even attended vigils over the years marking her disappearance
Berry has a 6-year-old daughter fathered by Castro, authorities said.
The women appeared in a YouTube video earlier this month to thank people who donated to a fund created to benefit them. They otherwise have sought to stay out of sight and have appealed for privacy.
If no plea deal is made, Castro is scheduled for trial on Aug. 5, a date that could be delayed if the defense requests more preparation time. His legal team has hinted in the past Castro would plead guilty if the death penalty was off the table.
Click for more from Fox 8 Cleveland. 
The Associated Press contributed to this report