Pit bull fatally mauls 9-month-old Florida girl in bouncy chair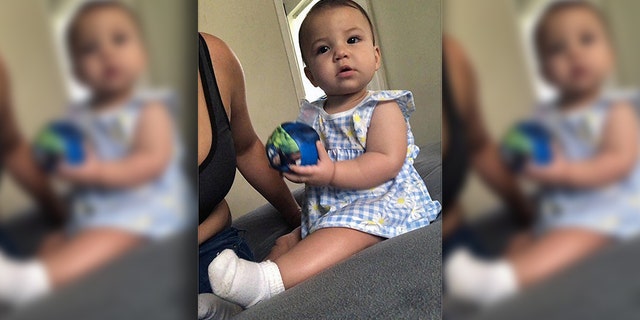 NEWYou can now listen to Fox News articles!
A Florida mother was reeling after her 9-month-old daughter was fatally mauled by a pit bull as she sat in a bouncy chair, saying she's numb after losing "the best thing to ever happen to me."
Brenda Villasin, 24, told the Miami Herald that she dropped off her baby daughter, Liana Valino, at her paternal grandmother's house early Wednesday, kissing the girl's feet goodbye as she slept. But hours later, she got the call that every parent dreads — telling her to return to the Miramar home outside of Fort Lauderdale as fast as she could, according to the newspaper.
Upon arriving, police told Villasin that her daughter had died when a male pit bull about 3 or 4 years old — one of three in the residence — mauled her as she sat in a child's seat.
"I am numb right now," Villasin told the Herald. "She was the best thing to ever happen to me."
Click for more from The New York Post.