Photo of child and grandfather, both gravely ill, goes viral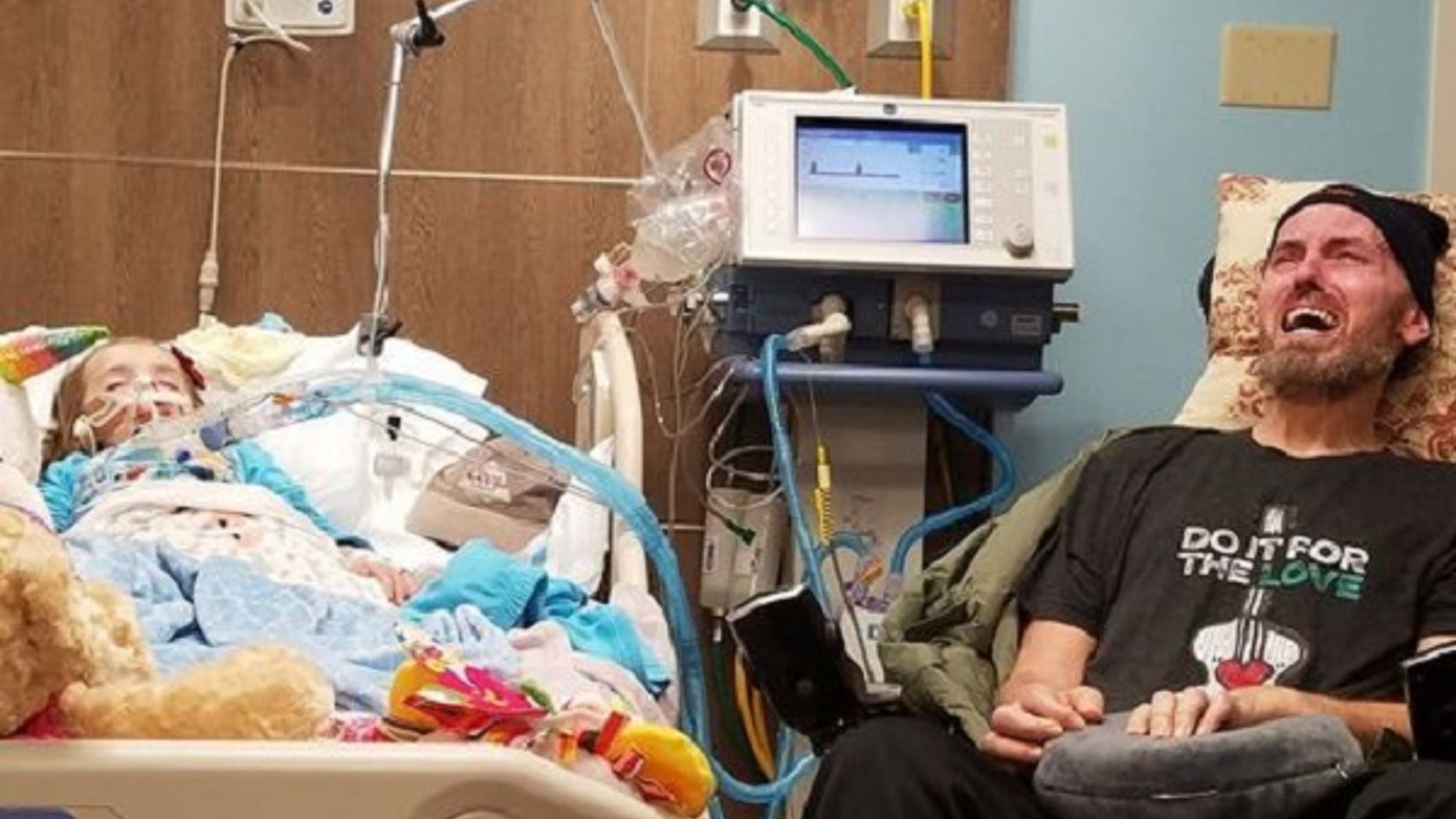 A 5-year-old girl, hospitzalized and using a respirator, photographed next to her sobbing grandfather, has a strong heart and her family is resting, a spokeswoman for the family told Fox News early Friday.
The picture is devastating.
It shows Braylynn Lawhon, who suffers from brain cancer, next to her grandfather, Sean Peterson, who suffers from Lou Gehrig's disease and has lost the ability to speak.
Peterson was reportedly in the room to say goodbye to the girl.
Ally Parker, the girl's mom, posted the photo on Facebook and it went viral.
Braylynn was diagnosed in December with Diffuse Intrinsic Pontine Glioma (DIPG), a deadly form of brain cancer. According to the Daily Advertiser, this type of brain cancer has no cure and no survival rate.
Parker posted on a Facebook, "In a few days I will have to bury this beautiful little girl. Months, maybe even weeks, later, I will have to bury my father."
A family spokesman told Fox News that the girl was "still on respirator, heart is still strong. Her family says she is a fighter. Family is resting."
The Florida family has set up a Facebook page and a GoFundMe campaign in order to raise $300,000 for an experimental procedure in Mexico. The treatment is reportedly not covered by insurance and requires several rounds, hence the price.
"We have to put an end to this. No more kids can get this disease and be allowed to die from it. We HAVE to find a cure, not a damn band aid," Parker wrote. "These kids deserve so much more than that, someday soon someone needs to find out what that cure is."
The family spokeswoman said there will be further updates Friday.