Philadelphia woman accused of illegal butt injections told to stay away from needles, glue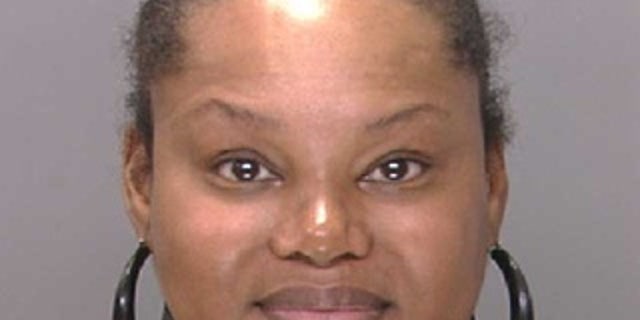 PHILADELPHIA -- A transgender woman known as the "Black Madam," who allegedly administered dangerous butt-lift injections to women, had her bail reduced, with Philadelphia authorities demanding she stays away from needles and glue if she gets out.
Padge Windslowe, who allegedly administered fatal butt-lift injections to British student Claudia Aderotimi, was arrested after another woman nearly died after undergoing the same procedure.
Bail for Windslowe had been set at $10 million, but her attorney reported that it was reduced to $750,000 at a hearing Friday morning, myFOXphilly.com reported.
Windslowe is accused of injecting silicone into the buttocks of a 23-year-old woman at a so-called pumping party last month. The woman was in the hospital for seven days.
She also was linked to the death of 20-year-old Aderotimi, who died in a hotel room near the Philadelphia airport in February 2011, shortly after receiving injections to her buttocks.
Windslowe managed to avoid charges in the death of Aderotimi, who flew to Philadelphia from England and is believed to have paid $2,000 for the butt-enhancement procedure from Windslowe.
Police say they are continuing to investigate Windslowe for allegedly giving injections to as many as 14 women, while authorities in southern New Jersey are probing Windslowe's involvement in parties at a Mount Laurel hotel.
Windslowe remains in custody, where she faces charges of aggravated assault, simple assault, recklessly endangering another person, possessing an instrument of crime, deceptive business practices and theft by deception.
If Windslowe makes bail, the Philadelphia District Attorney's (DA's) Office says she will be placed under house arrest at her parents' home in Philadelphia and that she will be tracked with an electronic monitoring device. She also was ordered to stay away from "syringes, needles and crazy glue," according to a DA's Office statement.
Click here for more on this story from MyFoxPhilly.