Philadelphia Amtrak crash: Engineer won't be charged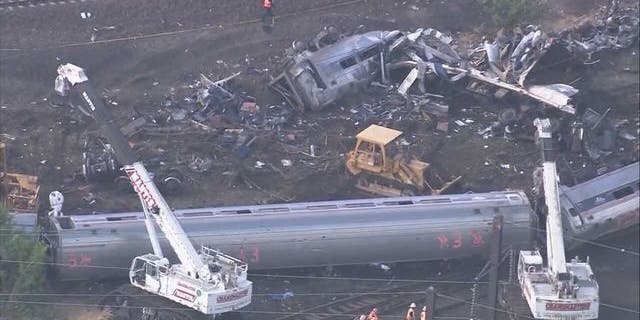 The man behind the controls of the Amtrak train that derailed in Philadelphia in 2015 -- killing eight people and injuring more than 200 others -- will not face criminal charges, the district attorney's office confirmed Tuesday.
"The evidence indicates that the derailment was caused by the engineer operating the train far in excess of the speed limit," the district attorney's office said in a news release on Tuesday.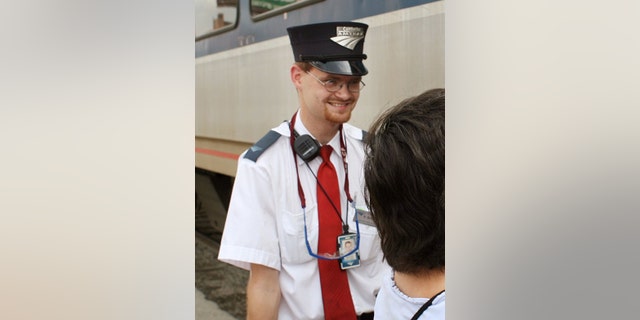 However, the announcement said engineer Brandon Bostian would not be charged because investigators could not conclude he acted "with criminal 'intent' or criminal 'knowledge'" when the train derailed.
"Nor do we believe there is sufficient evidence to prove, beyond a reasonable doubt, criminal recklessness, which would be the only other basis for criminal liability," the report added.
VIDEO CAPTURES AMTRAK TRAIN BLASTING WAITING PASSENGERS WITH SNOW
Investigators believe Bostian was distracted over news that a nearby train was struck with rocks when he lost track of where he was on May 12, 2015. The train sped up to 106 mph and went off the rails while approaching a sharp curve with a 50 mph limit in Philadelphia, investigators said at a NTSB hearing last May.
Eight people died and more than 200 people were injured on the Washington-to-New York train.
Friday will mark exactly two years after the crash.
Bostian was suspended without pay during the investigation. Investigators reviewed his cellphone records and audio tapes that were recorded before and after the crash to determine if charges would be filed.
DEADLY CARGO PLANE CRASH AT WEST VIRGINIA AIRPORT
Though Bostian took part of the blame for the derailment, analysts also pointed out there was no Positive Train Control -- a system designed to automatically stop or slow a train before a crash.
"We would not be here today" if Positive Train Control had been installed in that part of the track, an investigator said during last year's hearing.
The NTSB ultimately cited the system's absence a secondary factor.
Amtrak took responsibility for the tragedy, saying it "deeply regretted the tragic derailment." The company also said Positive Train Control was already installed on most of its Northeast Corridor.