Pentagon denies ransom paid for Bergdahl's release amid review of hostage policy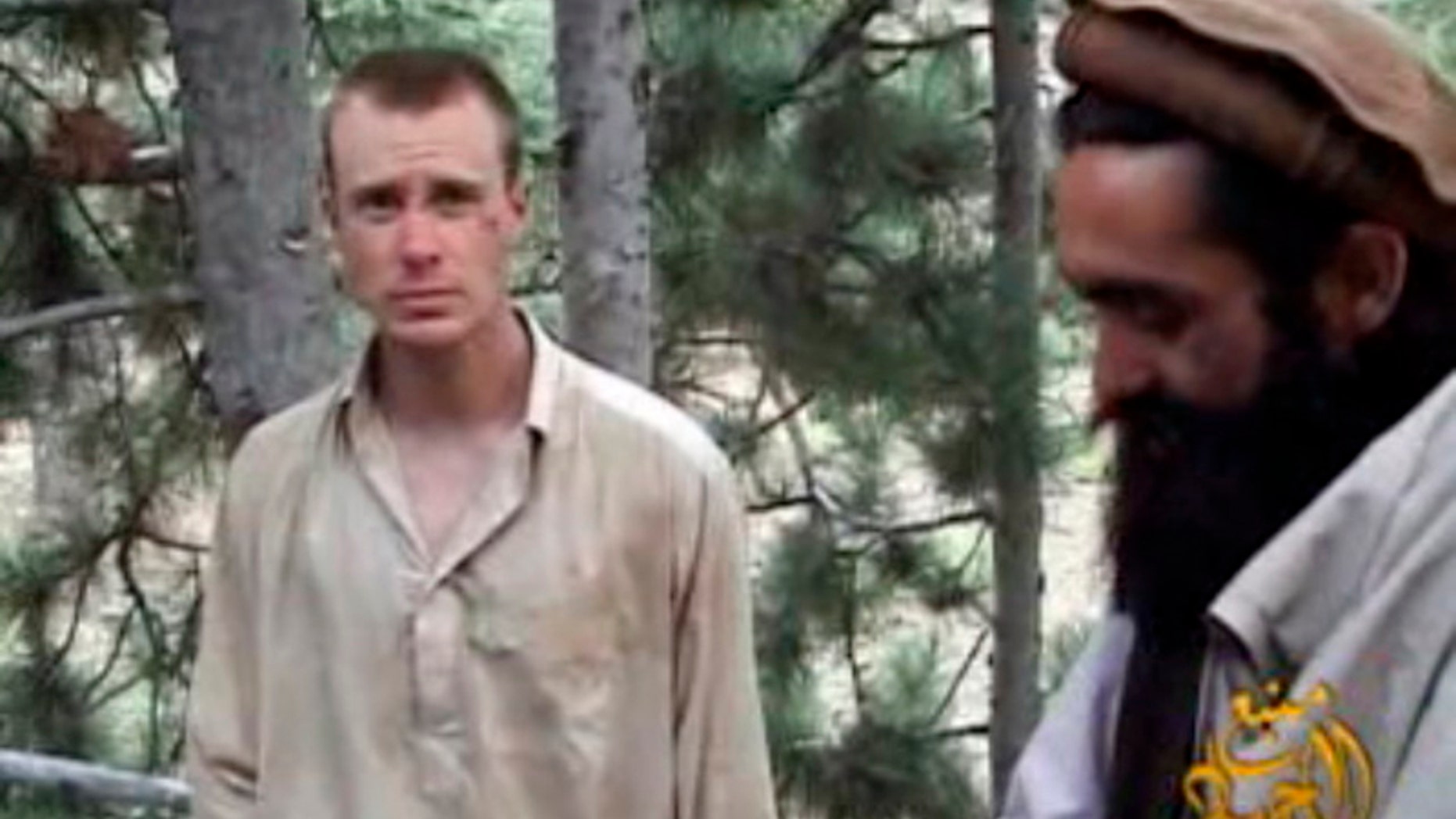 Pentagon officials denied on Thursday that a ransom was paid for the release of Army Sgt. Bowe Bergdahl, but refused to neither confirm nor deny that money was transferred through an informant.
Rear Adm. John Kirby, the Pentagon press secretary, told reporters that no ransom was offered or paid, "nor was there an attempt to do so that failed" to gain the release of Bergdahl, 28, who was held captive by Taliban militants from June 2009 through May. Kirby was less adamant, however, on whether money was provided to an alleged informant who claimed to have knowledge of where the soldier was being held, Military.com reports.
"I'm not aware that any money changed hands," Kirby said during a Pentagon briefing, but acknowledged that the U.S. military occasionally pays informants. "There are such exchanges."
[pullquote]
California Rep. Duncan Hunter has said the U.S. tried to pay an Afghan intermediary early this year to free Bergdahl, but the intermediary disappeared with the money. The Pentagon has denied paying cash, and Bergdahl was eventually returned to the U.S. in exchange for the release of five Taliban prisoners from Guantanamo Bay. Some soldiers who served with Bergdahl in Afghanistan have claimed he walked away from his post, alleging he was a deserter.
Bergdahl is now living without restrictions on an Army base at Fort Sam Houston in Texas, Military.com reports. Army Maj. Gen. Kenneth Dahl has been conducting an investigation to determine whether Bergdahl should face charges.
"The work is complete and now it's in review — that can take a while," Kirby told reporters of the probe.
President Obama, meanwhile, has ordered a review of how the United States responds when citizens are taken hostage overseas. The review comes as some relatives of those killed have claimed that the United States did not take enough action to save their loved ones. White House press secretary Josh Earnest said Obama ordered the review of recovery efforts over the summer given "the extraordinary nature of some of the hostage takings that we've seen this year."
The review will not include the United States' longstanding policy of refusing to pay ransom, which stands in contrast to many other governments, Earnest said.
[image]
"The president continues to believe as previous presidents have concluded that it's not in the best interest of American citizens to pay ransoms to any organization, let alone a terrorist organization," Earnest said. "And the reason for that is simple — we don't want to put other American citizens at even greater risk when they're around the world."
Earnest declined to provide an estimate for when the president expects the review to be completed.
[image]
Islamic State militants released a video on Sunday depicting they had decapitated American aid worker Peter Kassig following the beheading deaths of American journalists James Foley and Steven Sotloff earlier this year. State Department spokesman Jeff Rathke said Tuesday that a "small number" of U.S. citizens are still being held by the Islamic State, but refused to provide a specific number.
Hunter spokesman Joe Kasper said the administration review must evaluate payments, even if there won't be substantive policy change.
"There are a lot of ways the issue on monetary incentives could be handled, including options that don't require paying captors," Kasper told The Associated Press. "But we need to make sure there is a better understanding on this front, specifically for the people who are tasked with recovering Americans in hostile areas."
The USA Patriot Act prohibits any payment or assistance to terror groups that could boost their support, and families of hostages have been warned against breaking that law. But the issue of payments by American families or U.S. corporations has come under debate within the Obama administration since the beheadings began, a U.S. official familiar with the conversations has said.
Christine Wormuth, who oversees Defense Department policy, said in a letter to Hunter last week that the review is focused on examining engagement with hostages' families, intelligence collection and diplomatic efforts to find and rescue hostages.
The Associated Press contributed to this report.