Pennsylvania homes raided in investigation into mystery explosions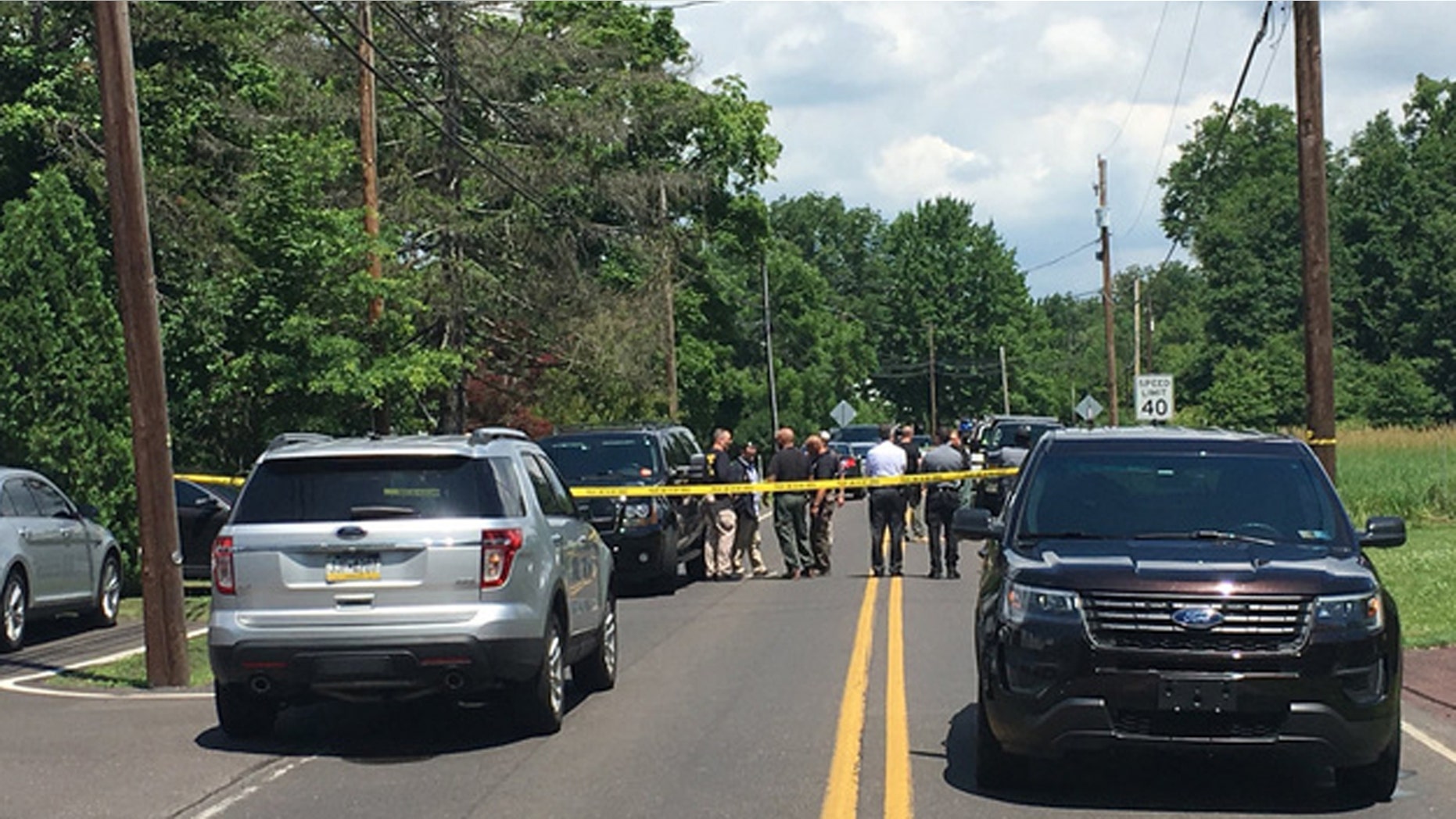 Authorities descended on two homes in a suburbs of Philadelphia on Thursday as part of the investigation into a series of mysterious blasts in upper Bucks County since April.
Pennsylvania State Police told Fox News in a statement an "active investigation" is underway in the area of Brick Tavern Road in Milford Township, located about 45 miles northeast of Philadelphia.
FBI agents, in addition to state and local police, could be seen searching two properties in the neighborhood. While state police did not yet say if anyone had been taken into custody, FOX 29 reported at least one arrest was made.
"The scene is safe and there is no danger to those involved in the investigation and the surrounding community," state police told Fox News.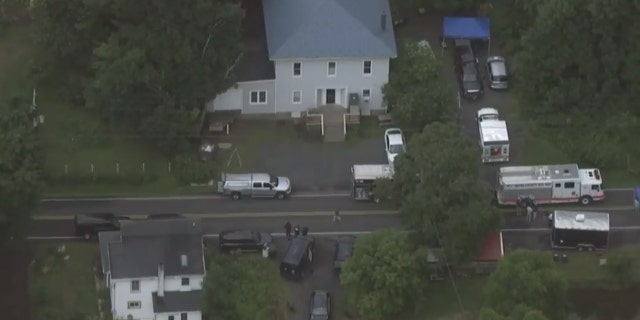 Bucks County District Attorney Matt Weintraub is expected to provide more information on the investigation at a press conference at 3:30 p.m. ET, according to police. The Bucks County District Attorney's Office told WFMZ-TV the police activity is related to the explosions investigation.
Police have been investigating reports of about three dozen explosions across Upper Bucks County since April, with most typically taking place between 1 and 4:30 a.m.
The most recent explosion took place during the day on June 14, not far from one home investigators raided on Thursday. A municipal worker was cutting the grass along Brick Tavern Road when the mower traveled over an object that "produced a sound similar to an explosion."
PENNSYLVANIA POLICE URGE 'BE VIGILANT' AFTER ANOTHER MYSTERIOUS EXPLOSION
The man wasn't injured, but the blast left a crater about 2 feet deep and 2 feet across.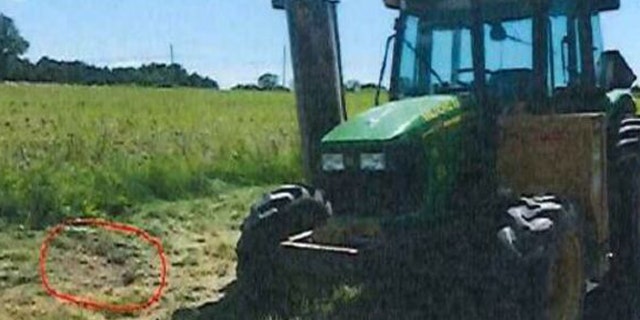 "There were no injuries to the township worker and no visible damage to the tractor," police said at the time. State Police released photos of the location of the incident, which showed a mower and a hole in the ground next to where the mower stopped.
Police have previously said that no one has been injured since the explosions began, but the events "disrupt emergency response personnel from their normal course of duty, straining local resources and impeding emergency personnel from responding to other calls for service."
MYSTERIOUS EXPLOSIONS PLAGUE PENNSYLVANIA TOWNS, 'STRAINING' EMERGENCY SERVICES, POLICE SAY
Residents across the area have reported booms loud enough to rattle windows and shake walls, waking them up.
"It's just like a boom. That's just how it sounds," Donna Weaver told FOX29 at the end of April.
Weaver, a resident of Quakertown, said she heard the booms several times over the course of the month, which woke her up in the middle of the night.
"I don't know and it's kind of scary," she told FOX29. "Because I thought of thinking maybe it's underground, maybe underground somewhere."
The Associated Press contributed to this report.