Pennsylvania couple beat toddler to death over spilled cereal, police say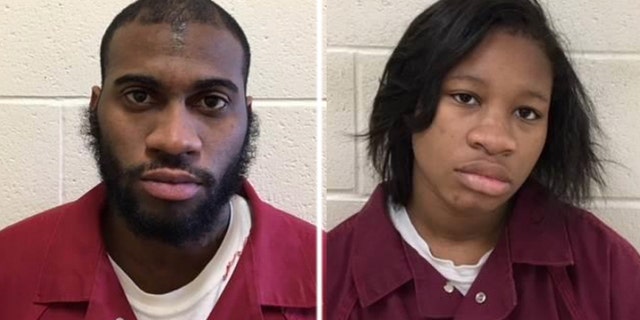 NEWYou can now listen to Fox News articles!
A Pennsylvania couple has been charged with first-degree murder for allegedly beating to death a 4-year-old child for spilling his cereal.
Montgomery County District Attorney Kevin Steele announced Friday that the boy's 19-year-old mother, Lisa Smith, and her boyfriend, Keiff King, 26, are being charged "for the senseless killing of young Tahjir (Smith)."
On January 22 at about 6 p.m., police responded to a reports "of a respiratory emergency," according to a report from the Montgomery County District Attorney.
When paramedics arrived, they found the boy "limp and unresponsive." He was later pronounced dead at Abington Jefferson Health Hospital.
MARYLAND MOTHER ARRESTED AFTER ATTMEPTING TO SAW OFF HEAD OF AUTISTIC SON BECEAUSE SHE FELT 'OVERWHELMED,' POLICE SAY
An investigation by Abington Police revealed that Tahjir had been beaten by his mother and King earlier in the day for spilling his breakfast cereal, police said. Investigators said Smith and King told them they used their hands and a sandal to give Tahjir a "butt whooping." He was repeatedly beaten in the head and torso.
The final autopsy report showed that the toddler died "from multiple blunt injuries, thermal injuries and shock," and concluded that the cause of death was "homicide."
"The forensic pathologist's determination that Tahjir's death was homicide shows what detectives found in our investigation—that this was a violent, sustained beating of a 4-year-old that caused his death," Steele said in the press release. "And it was a beating at the hands of the mother's boyfriend and the mother, the very person entrusted to care for the boy."
MOM CHARGED WITH DECAPITATING HER 7-YEAR-OLD SON IN WESTERN NEW YORK
The two are charged with first degree murder and are scheduled to appear in court on April 18. They were not offered bail.
The Associated Press contributed to this report.