Pennsylvania boy, 4, dies after shooting self in face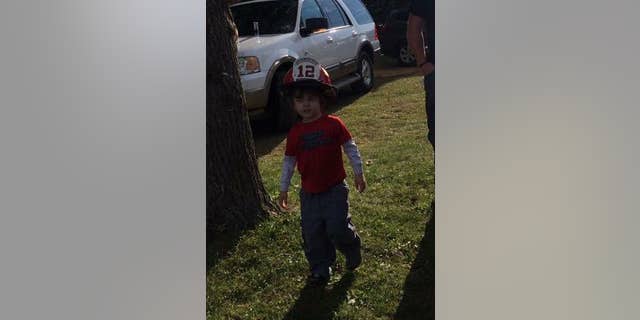 NEWYou can now listen to Fox News articles!
A 4-year-old boy whose mother is a Pennsylvania volunteer firefighter shot himself in the face and died, according to reports Monday.
Troopers in Monroe County haven't charged anyone in the death Sunday of Bentley Thomas Koch at a home in Chestnuthill Township.
His 21-year-old mother is a member of the Freemansburg Fire Company, Lehighvalleylive.com reported.
"I never thought I would see the day I would get the news my only son has passed away ... my poor baby," mom Lexie Antonini said on Facebook, according to the news website.
"I don't know how to feel," she said. "I don't know what to do. I lost my everything. I want to thank everyone for being here at this time. ... Baby boy, this isn't goodbye. I will see you soon I promise."
MOM ABANDONED CHILD IN HOTEL CONFERENCE ROOM, POLICE SAY
The district attorney also is investigating.
"Today one of our firefighters lost a child, and all of us here are at a loss," the Freemansburg Fire Company said on Facebook. "Bentley was a light like no other around our station, always making people smile, he will forever be one of our 12 boys."
The Associated Press contributed to this report.