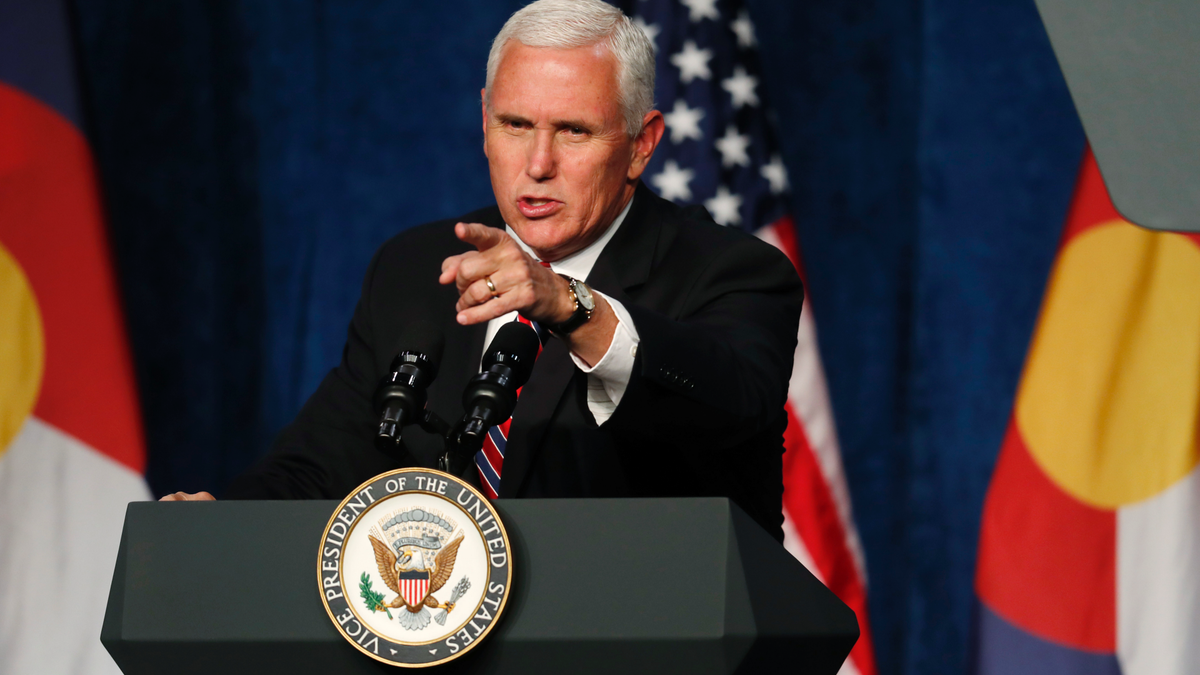 MINOT, N.D. – Vice President Mike Pence is headed for North Dakota's Minot Air Force Base, the second time in six weeks that a top Trump administration official has visited the nuclear weapons base.
Pence's visit Friday is billed as a tour. He's also scheduled to address service members.
Defense Secretary James Mattis toured the base in September, in a visit widely seen as a reminder to North Korea of U.S. nuclear capabilities.
U.S. Rep. Kevin Cramer says the nuclear assets in North Dakota have never been more relevant.
Minot has one of the nation's two B-52 bomber bases. The base also oversees 150 of the Air Force's 450 Minuteman 3 nuclear missiles.
Sen. John Hoeven says the administration is putting much-needed funding into the base to maintain a "modern nuclear force."