Panel Proposes Overhauling Military Retirement and Tricare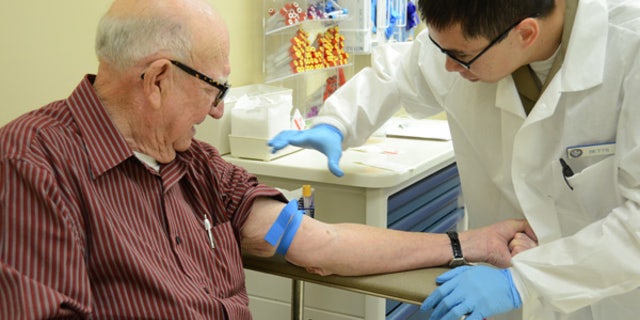 A blue-ribbon panel on military compensation and retirement recommended overhauling the decades-old retirement system and dismantling the existing health care program for military families.
The proposals, unveiled on Thursday after a two-year study, include offering troops 401(k)-like retirement plans before they reach 20 years of military service and replacing the existing Tricare program with a list of commercial health insurance options.
The recommendations, which number 15 in total, are sure to set off a massive political fight on Capitol Hill and beyond over the future of military compensation. Panel members, including two retired generals, said the proposals, if adopted by Congress, will give service members, retirees and their families more choice while controlling rising personnel costs.
"We are unanimous in our belief that our recommendations strengthen the foundation of the all-volunteer force and ensure our national security, now and into the future," a release states.
Future service members could still opt to receive a defined-benefit retirement plan, a staple for more than a half-century, after two decades of service.
But instead of calculating retirement pay based on the current "high-3" system the multiplier would be slightly reduced.
Under the current system service members multiply their years of service by 2.5 percent, and then multiply that number by the average basic pay for the highest three years of the service member's career. Under the recommendation, the Pentagon would multiply it by 2 percent instead of 2.5 percent.
With slightly lower annuities, the Defense Department could for the first time offer 401(k)-like retirement plans to the vast majority of troops who leave before the 20-year mark. Under a Thrift Savings Plan, like at other federal agencies, the Pentagon would match member contributions up to 5 percent of basic pay. Troops would be vested after just two years and could roll over the savings to a private-sector plan when they leave the military.
In addition, a dozen years into their careers, troops would be eligible for a lump-sum "continuation" payment, equal to 2.5 months of basic pay – if they agree to stay for four more years.
None of the proposals would affect the retirement pay of existing retirees or that slated for currently serving troops.
The commission proposed doing away with the three Tricare plans for military families and working-age retirees and their families. The new program, similar to the one for federal civilian employees, would allow recipients to choose from a number of commercial health care plans.
Participating insurers would be required to cover medical appointments at military treatment facilities, which would seek to attract patients with lower co-pays and deductibles.
To offset most of their health insurance costs such, beneficiaries would receive a new Basic Allowance for Health Care, or BAHC.
None of the proposals would affect Tricare for Life for elderly retirees.
The panel also recommended that the Defense Department stand up a four-star command that oversees joint readiness.
-- Brendan McGarry can be reached at brendan.mcgarry@military.com