Pack of teens beats man to death near Ferguson, but protests sparse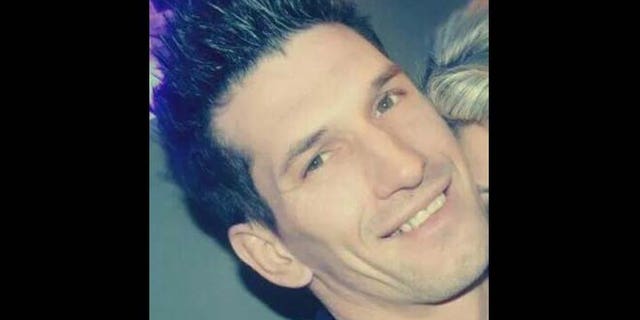 Zemir Begic was a teenager when he and his family fled Bosnia in the aftermath of a bloody civil war. In America, he found work, friends and love before a pack of thugs beat him to death with hammers on a city street in St. Louis as his terrified fiancee watched early Sunday.
Begic, his wife of six months and a friend were surrounded by a group a teenagers who began banging on it with hammers, according to authorities and witnesses. When Begic stepped out of his car to confront them, the teens pounced on him, pummeling him with the hammers and leaving him fatally injured. He died hours later at St. Louis University Hospital.
"The last thing he did before he actually died was pull me out of the way and put himself in front of me, basically giving up his life for me," Begic's fiancee, Arijana Mujkanovic, told KSDK.
The attack occurred in southwest St. Louis, just 20 miles from Ferguson, where a police shooting of a black man and a grand jury's subsequent decision not to indict the officer sparked violent riots. Police have said the murder of Begic, 32, does not appear to be racially motivated, and have arrested three teens and were looking for one or possibly two more. The married immigrant was driving his car when the teens approached at a traffic light and began striking it with hammers, prompting him to get out and confront them, according to police.
The attack has left St. Louis's 70,000-member Bosnian community reeling and calling for more police protection.
"We come from Bosnia because we were getting killed and our homes and families were getting destroyed," Denisa Begic, his 23-year-old sister, told the St. Louis Post-Dispatch. "Never in my life did I think he would get murdered."
On Monday evening, Robert Mitchell, 17, was charged as an adult with first-degree murder and armed criminal action in the death, KMOV-TV reported. Mitchell turned himself in late Sunday after 15- and 16-year-old suspects were taken into custody. Despite the proximity to the racially-charged Ferguson incident, which has generated national headlines, police insist there is no parallel.
"Investigators don't believe the incident is in any way related to Ferguson," St. Louis Police spokeswoman Schron Jackson told FoxNews.com. "The incident is not being investigated as a hate crime."
Several hours after Begic died at an area hospital, members of the city's close-knit Bosnian community held protests that seemed patterned after those sparked in Ferguson by the death of Michael Brown and the decision not to indict Ferguson Police Officer Darren Wilson.
"We're going to have a little bit of fun blocking our own traffic," Adnan Esmerovic, 27, told the Washington Post. "In Ferguson, they want to make a protest about nothing and yet that attracted attention across the nation. We're just trying to keep more police down here because of these little thugs."
St. Louis Police Chief Sam Dotson addressed protesters Sunday and pledged to crack down on crime in the area, but denied that Begic was killed because of his ethnicity.
"There is no indication that the gentleman last night was targeted because he was Bosnian," Dotson said, according to the St. Louis Post-Dispatch. "There's no indication that they knew each other."
Police said Begic was hit in the head, face, mouth and body early Sunday morning around 1:15 a.m. at an intersection in southwest St. Louis and left to die on the street. Suad Nuranjkovic, 49, told the St. Louis Post-Dispatch that he and Begic were heading home from a bar on Gravois Avenue when the teens began banging on the car.
Nuranjkovic said he got out of the passenger seat of the car and hid in a nearby parking lot during the attack.
"I was afraid that if one of them had a gun, they were going to shoot me, so I didn't know what to do," he told the newspaper.
Unlike the incident in Ferguson, the killing prompted members of St. Louis' Bosnian community to call for a greater police presence.
"We're just angry because we're trying to protect our community," said Mirza Nukic, 29, who was among 50 people who briefly blocked the intersection where Begic was killed.
Seldin Dzananovic, 24, said the teens with the hammers confronted him farther north on Gravois Ave about an hour before the attack on Begic, but he was able to fight them off, only suffering cuts to the hands and neck.
Begic and his family arrived in the United States from Bosnia in 1996, first moving to Utica, N.Y., before living in Iowa and Phoenix. He moved to St. Louis months ago to marry a woman whose family lives there.
Those who knew Begic said singing was his passion and that he "loved America."
Denisa Begic said Zemir's funeral would be in Iowa. A crowd-funding site has been set up to help finance the funeral. As of midday Monday, nearly $10,000 has been raised. On the page, his grieving sister wrote of her love for her brother.
"I will forever have a big piece of my heart destroyed," Denisa Begic wrote. "My big brother is gone, never coming back to us. [I] wish this was a terrible dream. He was a great brother, son, husband and helped anyone. I want my brother back. He always protected me."
Click for more from the St. Louis Post-Dispatch.