Pa. High School Under Fire Over Quote From Hitler in Yearbook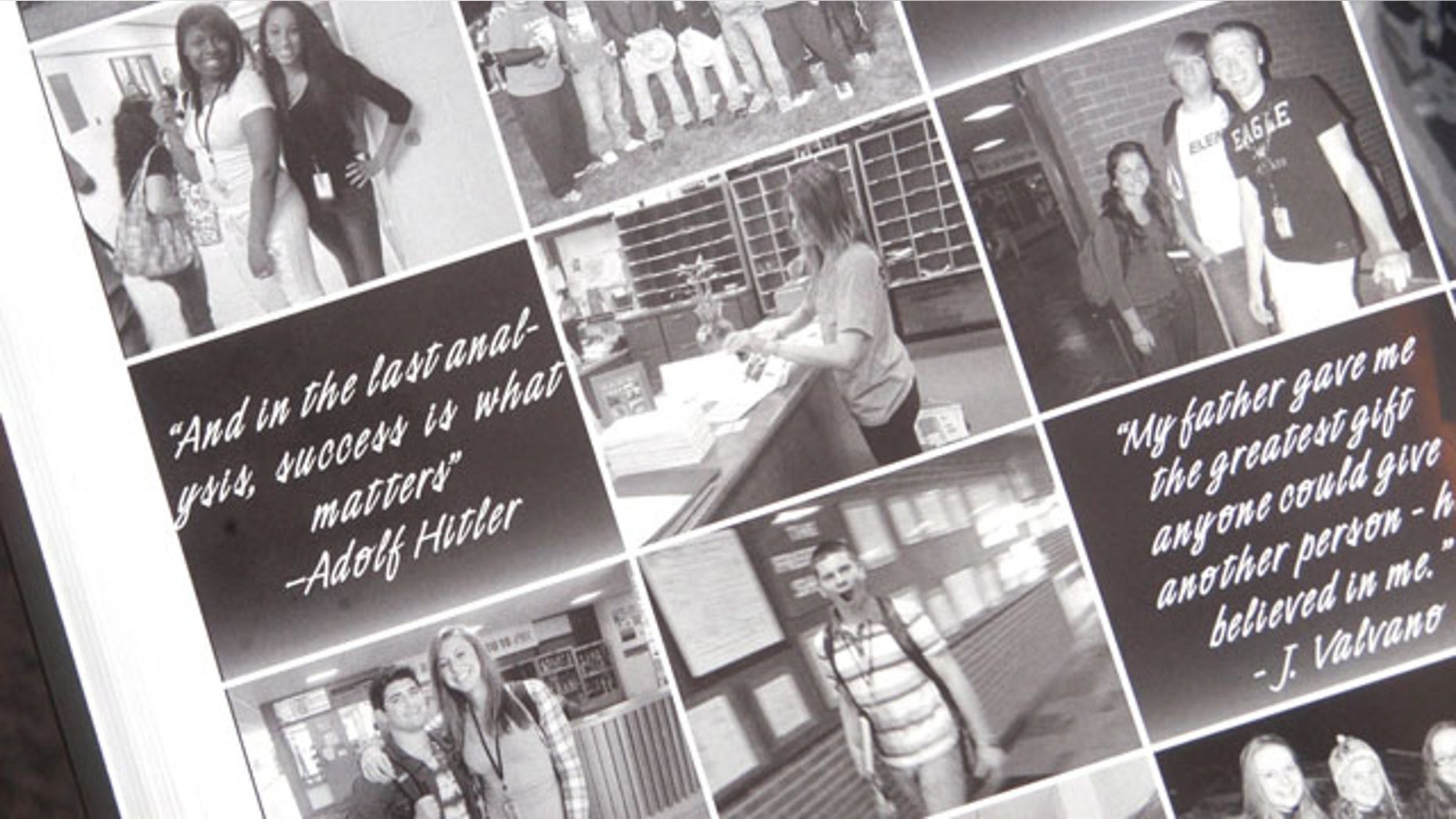 A Pennsylvania high school is under fire after a quote from Adolf Hitler appeared in its 2010 student yearbook, The Express-Times reported Thursday.
Easton Area High School in Easton, Pa., reportedly unveiled its new student yearbook this month featuring a quote from the Nazi dictator that appeared prominently alongside the words of other famous leaders and authors.
The quote, which reads, "And in the last analysis, success is what matters," drew fierce criticism from parents and administrators who questioned how the words ever got published next to pictures of smiling students on Page 190 of the yearbook, the newspaper reported.
The school's principal, meanwhile, has claimed that the quote was inadvertently placed on the page.
"I think they were so inundated with spreading these quotes sporadically through the pages that, unfortunately, (they) just stopped recognizing the authors," Easton Area High School Principal Michael Koch told the newspaper. "I don't by any means think it was put in there maliciously."
The yearbook, which was distributed to students on Thursday, was reportedly scanned for profanity and sexual content before it was printed. Koch told the newspaper that district officials were unaware of the Hitler quote until after the book was published.
Click here to read more on this story from The Express-Times