Oregon woman found alive after driving off Big Sur cliff a week ago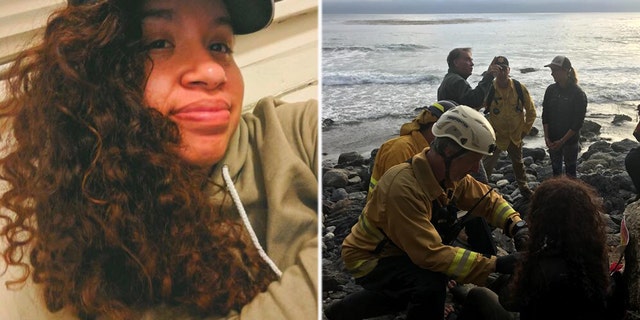 A missing Oregon woman has been found alive after somehow surviving driving her jeep off a cliff in Northern California's scenic Big Sur.
Angela Hernandez, 23, was last heard from in Half Moon Bay, Calif., on July 6, according to Fox affiliate KTVU.
The Monterey County Sheriff's issued a statement saying that she had been found Friday about 200 feet down a cliff, the station reported.
"Her vehicle was partially in the water," the statement said. "She was found by two people walking in the area, who called 911."
The statement added that she a helicopter took her to the hospital. She may have a broken shoulder.
"Reports are she was talking and could walk," according to the statement.
She told her rescuers she had been there for a week, the San Jose Mercury News reported.
KGO-TV reported that to stay hydrated she used a radiator hose to siphon water from a nearby stream, the paper reported.
"I just want to thank everybody that helped," Hernandez's sister, Isabel Hernandez told KGO, according to the paper.