Oregon man charged with suspected DUI after crashing into alcohol rehab center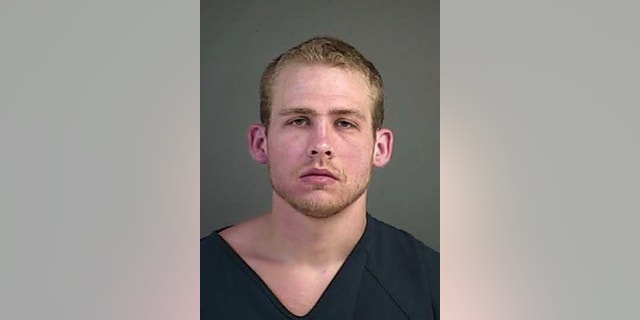 Maybe it was a sign?
Authorities arrested a man who was allegedly drunk when he smashed into an Oregon alcohol addiction clinic.
Christian James Powell, of Sutherlin, was driving westbound on April 30 when his truck veered into the eastbound lanes and slammed into The Crossroads, a drug and alcohol rehab center, according to The News-Review. The 23-year-old hit a sign and three parked vehicles before crashing into the facility.
Powell reportedly ran off, but police used a Taser to subdue him. He and a passenger in the truck were treated and taken to a hospital.
Two dogs in the bed of the truck were hurt. Animal control took them for medical care.
PENNSYLVANIA WOMAN ENDS UP IN WRONG HOUSE, BED AFTER NIGHT OUT DRINKING, POLICE SAY
Powell was arrested for a number of charges, including suspicion of driving under the influence of alcohol and reckless driving.
He's been placed in a county jail in lieu of $125,000 bail.