Oklahoma man missing in Oregon was hallucinating, sheriff says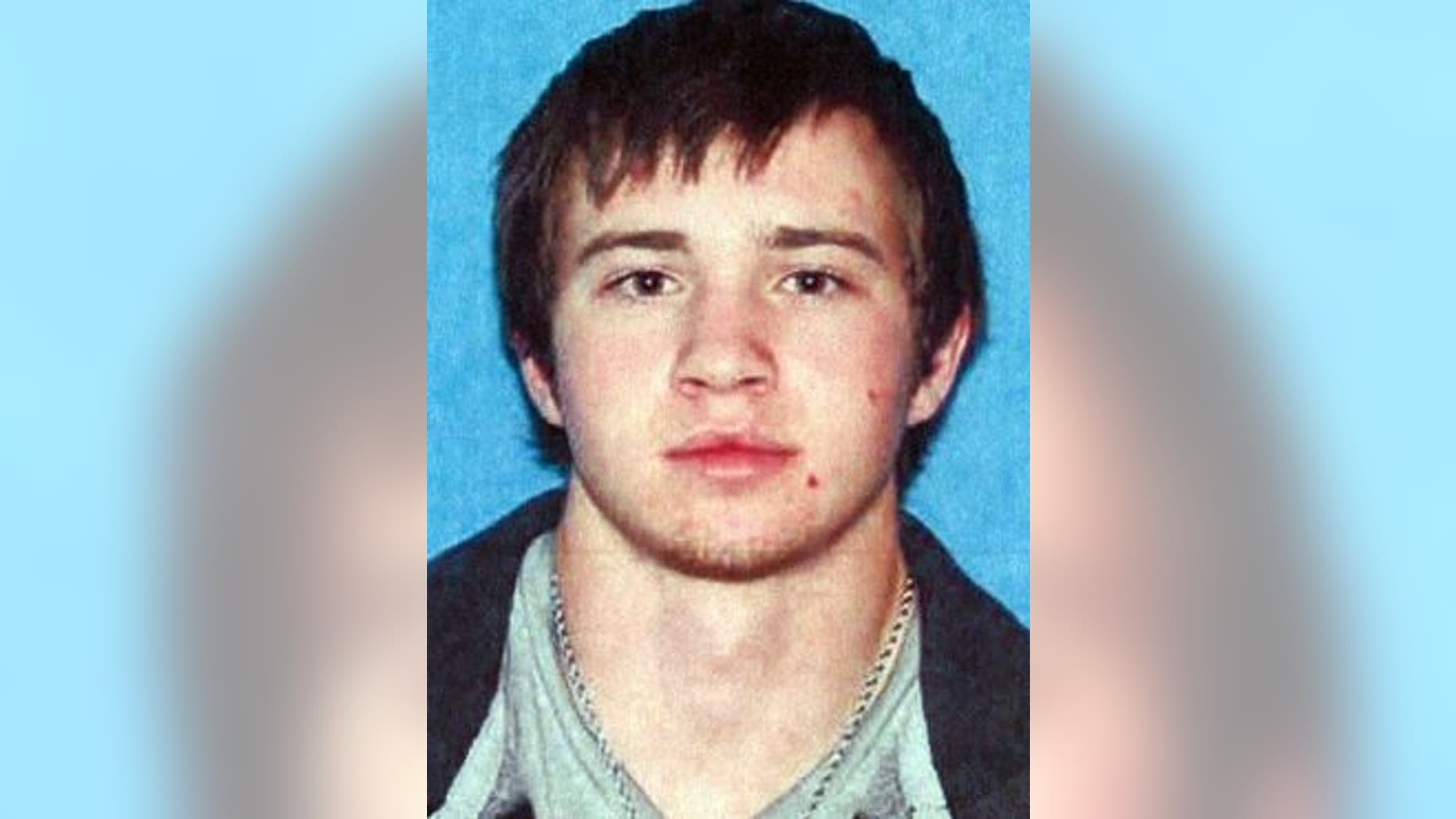 GRANTS PASS, Ore. – The sheriff heading up the search for a young Oklahoma man missing in the wilds of southeastern Oregon said Friday the young man was hallucinating the last time he telephoned his family, and told his girlfriend he was seeing plants coming out of the ground and running.
Dustin Self, 19, has been missing a month since setting out from his family home outside Oklahoma City to test himself against the wilderness. He had recently watched the movie "Into The Wild" about a young man who renounces his worldly goods to live in the Alaska wilderness, only to die there. Self had also bought a lot of backpacking gear and planned to check out churches in Oregon that practice a South American religion that uses a hallucinogenic tea as a sacrament.
Sheriff Dave Glerup said he thinks Self is either dead or walked off Steens Mountain and hitched a ride somewhere after his truck got stuck on a backcountry track. With high winds over the mountain and heavy snow on the ground, there was no search planned for Friday.
Glerup cancelled a planned search flight Saturday because of high winds.
"There is evidence now he was hallucinating at the time he talked with his father," Glerup said from his office in Burns. "His father says that the young man had been using drugs in the past," and was using drugs to treat attention deficit disorder to stay awake on his drive to Oregon.
"There is evidence he may have been either under the influence of drugs or sleep deprivation at the time he called his father" to report he was lost, the sheriff said, while also referencing Self's conversation with his girlfriend.
Investigators also found on Self's laptop that he had been visiting websites about hallucinogenic drugs such as peyote and PCP, Glerup said.
Self's parents said he was interested in the Church of the Holy Light of the Queen, in Ashland, and the Church of the Divine Rose in Portland, which practice a religion that blends Christian theology with indigenous beliefs from Brazil. The church has gone to court to defend its use of a hallucinogenic tea imported from Brazil, called ayahuasca, which is used as a sacrament.
Jane Seligson, a founding member of the Church of the Holy Light of the Queen, said neither church had ever heard from Self.
"I can tell you we never heard from this young man," she said. "He might have said he was going to contact people from the church. He never contacted anybody. We have quite a rigorous process for anybody coming to church."
A short break in windy weather on Thursday allowed a rancher with a helicopter to search the rugged mountainside where Self's truck was found. However, rancher Patty Jenkins found no trace of Self around some cabins used by cowboys and hunters uphill from where the truck was found, and no tracks in the fresh snow, Glerup said. Self's lime-green tent was nowhere to be seen.
Self's pickup was found Monday at about the 5,300 foot level on the northeast flank of Steens Mountain, about 2 1/2 miles in from a paved county road on the mountain's east side. The truck had been abandoned with the keys in it, as well as Self's laptop computer, his GPS and some food. Searchers combed the area Tuesday, but have been kept out by snow since then.
His father, Victor Self, was driving to Burns to be closer to the search and pick up his son's truck, Glerup said.
A religious young man raised in a Protestant church, Dustin had been searching for meaning in his life, his mother said. He read books like "Human Race: Get Off Your Knees," by David Icke, a former British sports reporter whose books about what he believes is controlling life on Earth are admired by conspiracy theorists.
A clean-cut bodybuilder in high school, Self had lately grown his hair long and wore a bandanna around his head.
Tom Downs, the owner of a gas station, cafe and motel recalled seeing Self last month sleeping in his truck. Self said he was low on gas after getting turned around with his GPS and asked for directions to Lakeview, the opposite direction from where his truck was later found.