Ohio State attack latest stain on Somali community of Columbus
A knife and car attack Monday at Ohio State University by an 18-year-old Somali man that left 11 injured highlights an unfortunate string of incidents involving members of Columbus' Somali migrant population in recent years.
The capital of the Buckeye State has long had a large community comprised of Somali nationals and with 38,000 people, it's one of the largest Somali populations in the U.S.
Many migrated to Columbus from the war-torn African nation for the low cost of living and the high number of steady jobs for non-English speaking workers.
But Monday's incident is just the latest in a string of incidents in which some migrants in the community went rogue and unleashed violent attacks and even planned terrorist plots.
Back in Feburary, a Middle-Eastern restaurant in Columbus was the scene of a frightening machete attack that left four people wounded and the attacker killed.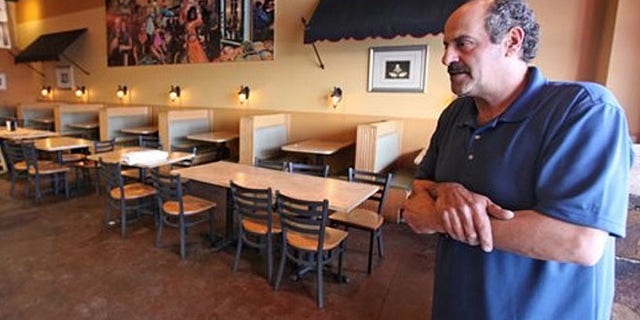 Nazareth Restaurant and Deli owner Hani Baransi told Foxnews.com in May that he thought he and his establishment were targeted by a Muslim man with a Somali background because he was from Israel and adorned his establishment with the Jewish State's flag.
"It was a targeted killing," Baransi, 50, told FoxNews.com earlier this year. "It was definitely an assassination attempt. This person went through town looking for someone like me."
Baransi also confirmed reports that the man, Mohamed Barry, who was killed by police as he fled the restaurant, came in the building prior to the attack and asked staff members about their boss.
"One of the waitresses told him I was from Israel," Baransi said. "He came back 30 minutes later and started attacking customers."
Just two months later, another Columbus resident of Somali descent was indicted after he returned from Syria where he trained alongside terrorists and was discovered to be planning an attack on a U.S. military base or prison.
Abdirahman Sheik Mohamud, a U.S. citizen originally from Somalia, wanted to "kill three or four American soldiers execution style," according to his indictment from April. Attacking the prison was part of a backup plan if that didn't work, the charges said.
Mohamud, 23, of Columbus was charged with supporting terrorism, supporting the same terrorist group and making a false statement involving international terrorism when he allegedly lied to an Ohio FBI agent by saying he was in Istanbul when authorities say he was in Syria.
Some incidents have gone back years.
It was nearly a decade ago when a Somali immigrant from Columbus was sentenced to ten years in prison for plotting to blow up an Ohio shopping mall with a man who was convicted of being an al-Qaeda terrorist.
The alleged plot was never carried out  by Nuradin Abdi, whose lawyer long maintained that he was guilty at most of ranting about the United States' handling of the war in Afghanistan.
Abdi pleaded guilty to one count of conspiring to provide material support for terrorists and three charges against him were dropped as part of his plea deal; Abdi could have received 80 years in prison had he been convicted of all the counts he had faced. Upon his release, Abdi will be deported to Somalia.
Prosecutors at the time said Abdi made threatening comments about an unspecified shopping mall during a meeting with two other alleged terrorists on Aug. 8, 2002, at a coffee shop in suburban Columbus.
Abdi and the two "could attack the mall with a bomb," Abdi told his friends, according to court documents.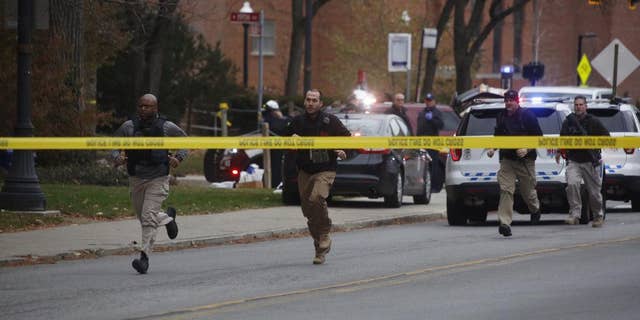 One of the men with Abdi that day was Iyman Faris, who pleaded guilty in May 2003 to providing material support for terrorism. A Pakistani immigrant, Faris was convicted of plotting to destroy the Brooklyn Bridge and sentenced to 20 years in prison.
The motive behind Monday's attack on the Ohio State campus is still unknown but investigators are looking into the possibility of it being a terrorist attack.
Ohio State Police Chief Craig Stone said the attacker, later identified as Abdul Artan, deliberately drove over a curb and into pedestrians.
"This was done on purpose," Stone said.
Those in the Somali community of Columbus find the latest incident troubling.
Hassan Omar, president of the Somali Community Association of Ohio, said according to reports that the news of the attacker being Somali was upsetting.
"This is a shock," he said. "As a Somali community here, we are in a state of shock. In Columbus, we live in a very peaceful community. This is going to affect the life of everybody. We are American and we don't want somebody to create this problem."