Ohio man sentenced after murdering teen girl, hiding body in playpen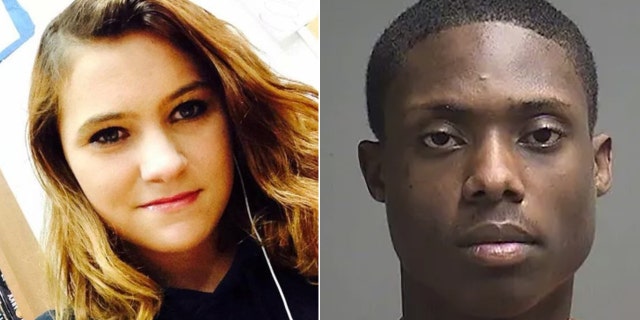 An Ohio man was sentenced in the murder of a teen girl whose body was concealed in a playpen and tossed into a dumpster.
Ricki Williams IV, 22, was handed a 62-year prison sentence Tuesday for the stabbing death of Gina Burger in Austintown, about 70 miles southeast of Cleveland, WFMJ reported.
Prosecutors said Williams invited the 16-year-old girl in June 2014 over to his apartment, where he fatally stabbed her in the chest.
His neighbor, Ronisha Johnson, testified that she watched him pull the knife from the teen's chest and smell it, WFMJ reported.
He then reportedly enlisted Johnson to help hide her body in a portable playpen and throw it in a dumpster.
HUSBAND, 88, WHO TRIED TO KILL WIFE WITH HAMMER GETS SIX MONTHS IN JAIL
The teen's body was later discovered by employees at a Grover City garbage transfer station.
Burger's mom, Jacqueline Bacher, told police that Williams, in a particularly disturbing move, asked her if she wanted to buy the playpen after the slaying.
Williams pleaded guilty to a slew of charges last month including aggravated murder, kidnapping and tampering with evidence.
Click to read more from the New York Post.