Officer stays on duty despite losing home in Boston-area explosions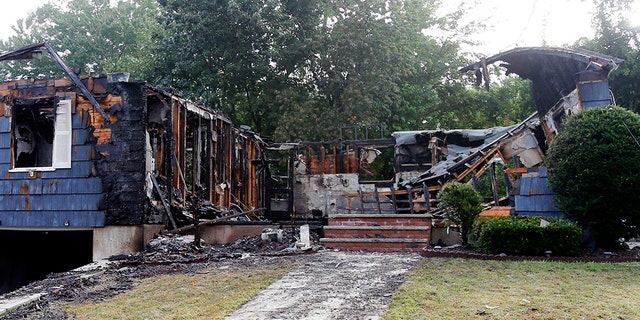 NEWYou can now listen to Fox News articles!
A Massachusetts police officer is being hailed as a hero after staying on duty to help residents affected by the Boston-area explosions Thursday evening. This, though he found out his own home had been engulfed in flames.
All that was left of Lawrence Police Officer Ivan Soto's home Friday morning was a charred husk. Soto's home was among many that were seriously damaged by the gas explosions that affected three neighborhoods north of Boston.
Christel Nazario, one of Soto's neighbors, told The Associated Press that only one of his two daughters was home when the fire started. She ran across the street to Nazario's home.
"Smoke started pouring out of the basement window," she said. "The house started smoking and then it was just engulfed in flames."
The officer, who arrived soon after at the home he shared with his wife and girls, returned to work after asking his neighbors to evacuate the area.
Sgt. John Dushame said that Soto "didn't want to leave" despite knowing his house had caught fire.
An estimated 8,000 people were displaced after a series of natural gas explosions set off fires in 60 to 80 homes. There were evacuations in Lawrence, Andover and North Andover. One person died in the blasts and at least 25 were injured.
A GoFundMe page set up for Soto's family had raised more than $28,000 by Friday afternoon.
The Associated Press contributed to this report.