NYPD sound cannons may be excessive force, judge rules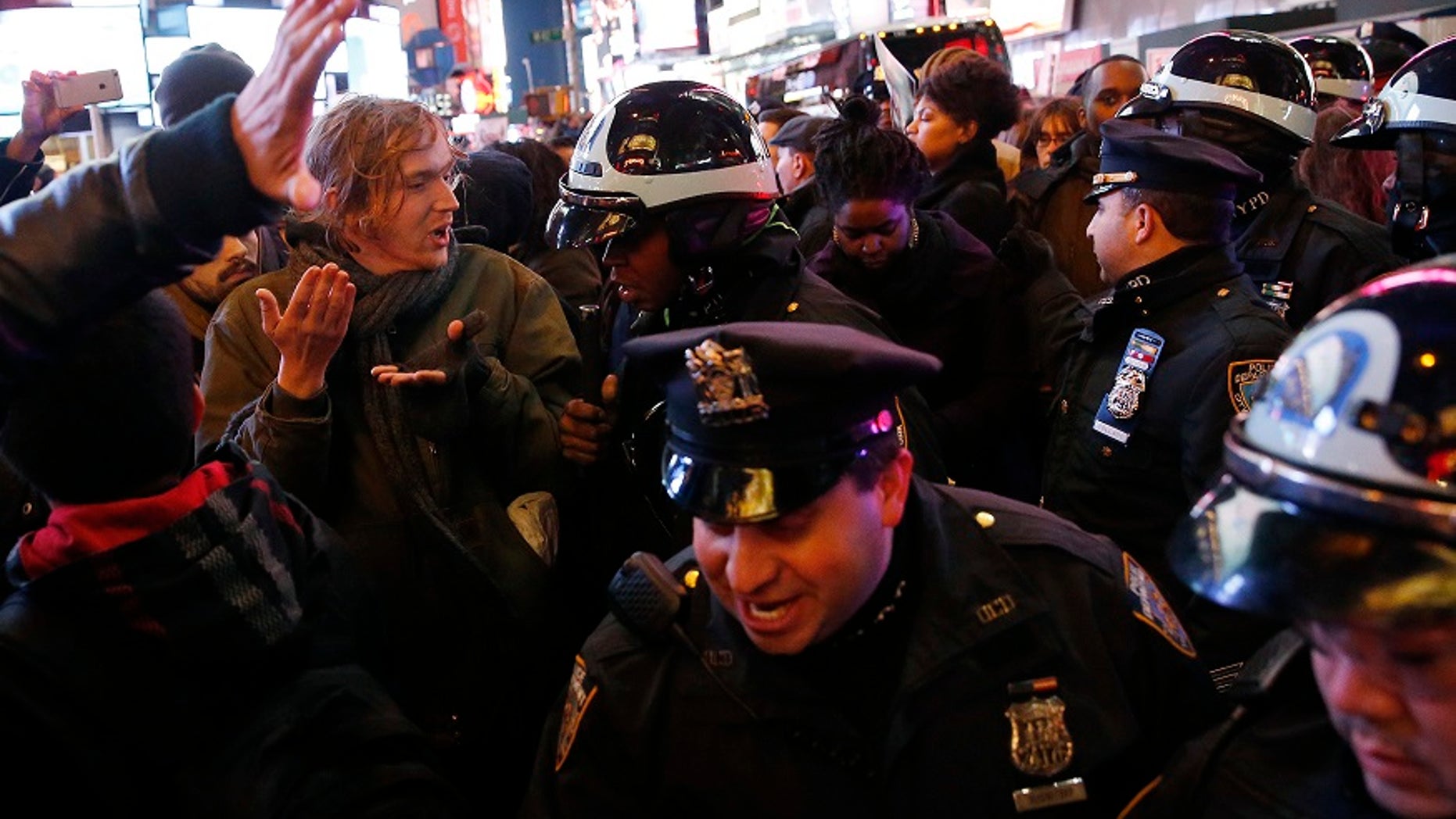 A lawsuit regarding the New York Police Department's use of sound cannons can move forward after a federal judge ruled Wednesday that it may be considered a form of excessive force.
Judge Robert Sweet ruled there is a "cognizable claim" the plaintiffs' constitutional rights may have been violated by the excessive use of force.
The lawsuit was filed by six people who said they experienced migraines and hearing damage after the police used the sound cannons during the 2014 protests surrounding the police chokehold death of Eric Garner.
JETBLUE'S NEW 'BLUE FINEST' AIRCRAFT HONORS NEW YORK CITY POLICE
Noise can travel more than 1,800 feet from the Long Range Acoustic Device (LRAD), the sound cannon used, according to the product's website. The device also has a "deterrent" function which emits a series of sharp beeps to disperse crowds.
The police reportedly activated the "deterrent" function less than 10 feet away from some of the demonstrators, according to The New York Times.
"The protest involved large numbers of people and so it is understandable that the officers would want to increase the volume of their message to reach the largest number," Judge Sweet wrote in court documents, according to Reuters.
FORMER NY KNICK CHARLES OAKLEY HEADING TO TRIAL IN AUGUST
"However, the allegations and video (of the protest) make the protest appear broadly in control, even when glass bottles were thrown from the crowd toward the police," Sweet said. Sweet said the use of the devices appears to have been unwarranted.
"This is a decision that we are very proud of that we think has national significance," Gideon O. Oliver, a plaintiff's lawyer, said. "And it puts police departments on notice that they can no longer treat LRADS as glorified bullhorns."
The city's Law Department is reviewing the decision, a spokesperson said.
The Associated Press contributed to this report.