NYC Subway Hero Says Police Initially Left Him to Fend for Himself Against Killer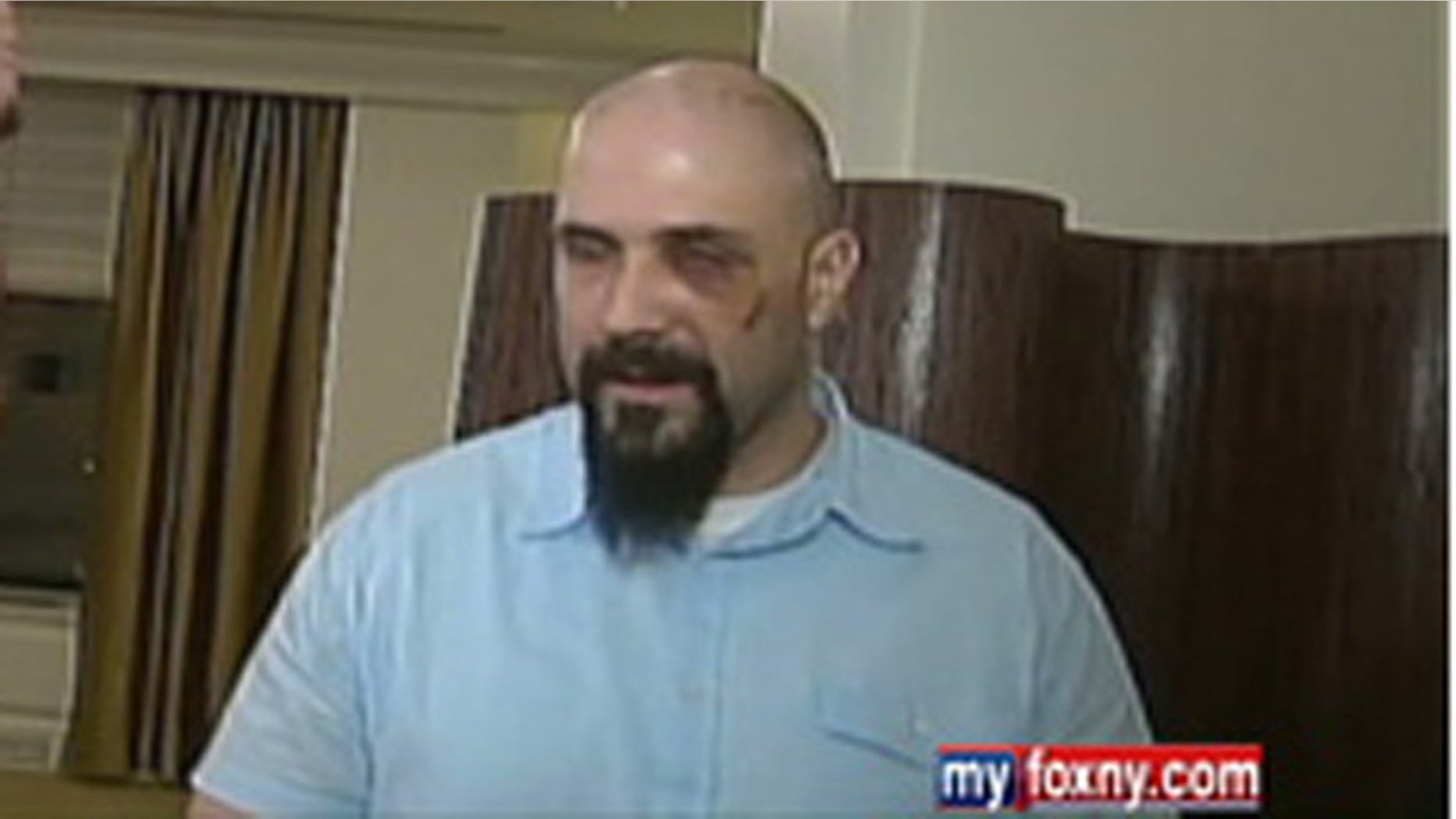 The man who helped New York City police wrestle to the ground a knife-wielding man accused of stabbing three people to death in February, announced he will sue the city and police, claiming that officers initially left him to fend for himself with the suspect.
New evidence shows two police officers who were aboard the subway car where the attack occurred locked themselves into the safe confines of the conductor's cabin because they thought the suspect, Maxsim Gelman, was reaching for a gun as he approached Joseph Lozito, Edmond Chakmakian, Lozito's attorney, said.
Shortly after the Feb. 12 attack, a  grand jury member told Lozito that jurors were appalled when they heard a police officer's version of the story, Chakmakian said.
"The juror said cops locked themselves inside because they thought Gelman was going to pull out a gun," Chakmakian said. "What were the police officers waiting for, an engraved invitation?"
Lozito, who lives in Philadelphia, was on his way to work at Lincoln Center the morning of the attack and, like always, he was riding the 3 train.
Lozito said he grappled with Gelman for minutes before police acted.
The fight left him with multiple stab wounds and he was spraying blood, he said. He was rushed to Bellevue Hospital where his wounds were treated.
"I thought I was going to die," he said. "I didn't know a human body had so much blood."
The NYPD's recollection of the event is different from Lozito's.
Paul Browne, the NYPD's deputy commissioner of public information, said cops were abroad the train to search for Gelman, who was believed to be running on the tracks.
Browne said the two officers first spotted Gelman when he slammed the conductor's door, shouting, "Police, let me in!"
"The officers tackled Gelman right after that," said Browne. "That was the first time they saw him."
Lozito, meanwhile, said his life has not been the same since the attack, and the psychological wounds penetrated deeper that the physical ones. When he found out about the cops' alleged inaction, he said "it was like being attacked again."
To be sure, until he learned about the grand jury testimony, Lozito had praised the police efforts in the media.
"Now I don't think I would have been injured at all, if police acted," he said.
As for Gelman, the man accused of the stabbing spree, Lozito said, "I have nothing but unadulterated hatred for him."
He expects to file his lawsuit on Friday.
Click here for more from MyFoxPhilly.com