NY couple arrested after faking child's cancer for cash, authorities say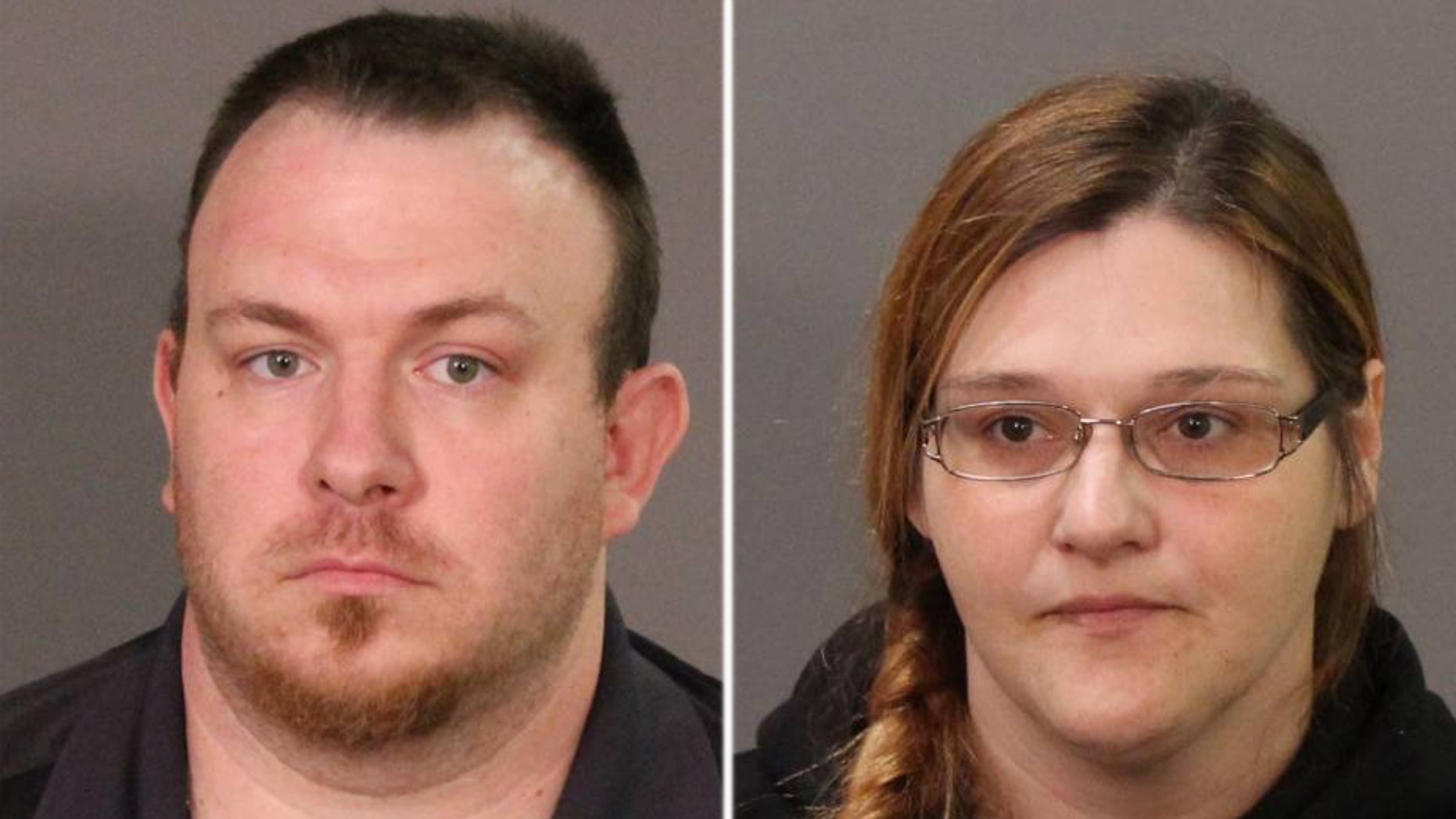 Authorities in New York said Monday that they arrested a couple who allegedly falsely claimed their child had cancer and swindled thousands of dollars in donations from a GoFundMe account created for the child.
Martin and Jolene LaFrance, both 35 years old and of Port Byron, New York, were arrested Friday after a months-long investigation and charged with one count each of first degree scheme to defraud and endangering the welfare of a child, the Cayuga County Sheriff's Office said in a press release on Facebook.
HAWAII-BORN KOLTEN WONG, ST. LOUIS CARDINALS STAR, MAKES PLEA FOR HELP FOR VOLCANO VICTIMS
Authorities said the probe into the LaFrances stemmed from "an online solicitation for money to assist with a family member's serious medical condition."
The sheriff's office said the pair was involved in the launch of a GoFundMe page that "indicated that their child had cancer." From the donation page, authorities said the couple raked in "several thousands of dollars."
"The investigation revealed conclusively that the child was never diagnosed with cancer or any other medical condition that was alleged in the GoFundMe solicitation," the sheriff's office said.
SUSPECT ARRESTED IN BRUTAL NEW YORK SEX ASSAULT
In a statement to Fox News, a GoFundMe spokesperson said that the LaFrances broke the company's terms of service and thus were banned from the site. All of those who donated to the campaign will get their money back, the company said, and GoFundMe is cooperating with the investigation.
They added that "misuse is extremely rare on our platform" however "there are unfortunate and rare instances where people create campaigns with the intention to take advantage of others' generosity."
Authorities said the investigation is ongoing and that the couple is set to appear in court on May 16.