Five years ago, a massive storm named Sandy lashed the northeast region with driving rain, fierce winds and a storm surge that flooded a large swath of downtown Manhattan and parts of Brooklyn.
As people gather in communities across New York and New Jersey to mark the anniversary of Superstorm Sandy on Sunday, another storm is bringing heavy rain and winds to the area.
When the former hurricane merged with other systems to create a meteorological hybrid "superstorm" called Sandy, it was blamed for at least 182 deaths in the U.S. and Caribbean and more than $71 billion in damage in this country alone. It swamped coastline communities, knocked out power to millions, flooded parts of New York City's transit system and set neighborhoods ablaze.
Many say there are still people struggling to repair and rebuild their homes. Rallies will be held from Asbury Park, New Jersey, to Lindenhurst, New York, by those hoping the damage doesn't fade in the national psyche, especially in light of the recent spate of storms in Texas, Florida and the Caribbean.
TROPICAL STORM PHILIPPE APPROACHES SOUTHERN FLORIDA
"Families go through this hell every year around the anniversary," said Michele Insingna, executive director of a Long Island-based nonprofit called "Adopt a Housel," which advocates for Sandy victims still struggling to repair and rebuild their homes. "Then another 51 weeks goes by where no one is talking about it. We feel like Sandy is the forgotten storm."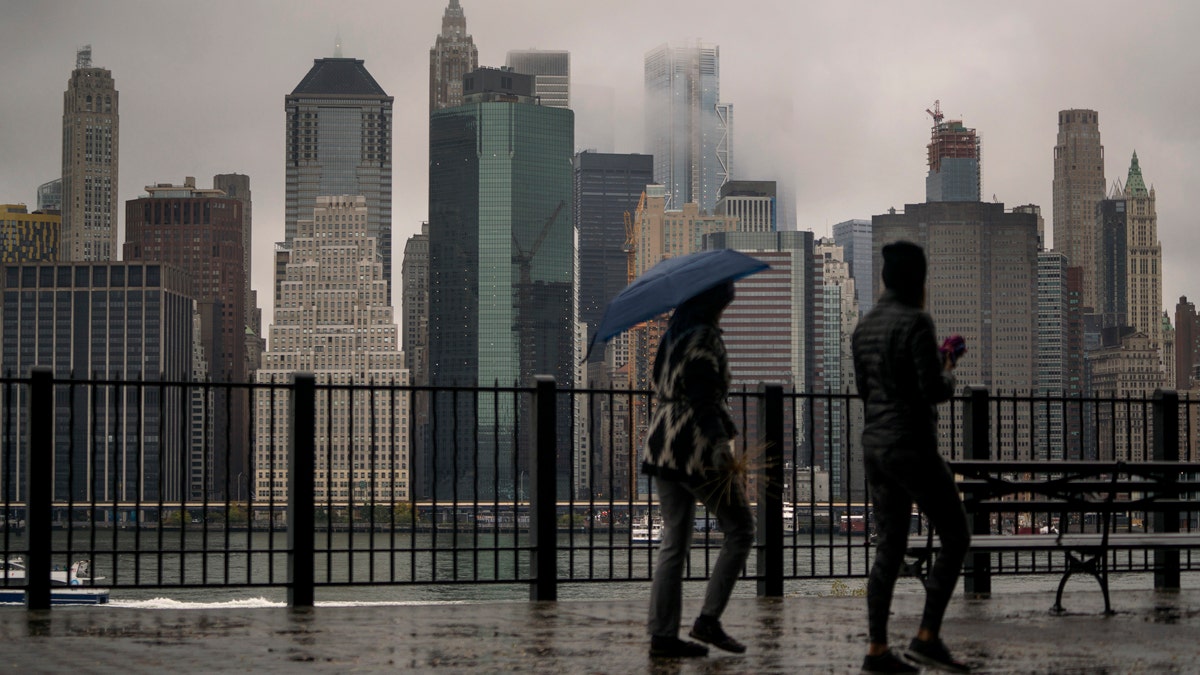 Insigna will be among a coalition of Long Island activists gathering near the shore to keep the focus on recovery.
"Sandy is not over," says Ryan Madden of the Long Island Progressive Coalition. "Long Islanders are still not in their homes; communities are in need of vital infrastructure and resiliency improvements; and New York State has not done enough to safeguard us from future climate impacts."
In Asbury Park, the New Jersey shore town synonymous with Bruce Springsteen, more than a dozen environmental organizations will mark the fifth anniversary by linking hands across the boardwalk and sharing stories of loss and recovery. Organizers say the event will also lay out steps needed "to address climate change and save lives."
The city of Long Beach, Long Island, will pay tribute to first responders and groups who assisted in the recovery. The entire barrier island community just east of New York City was swamped by the Atlantic Ocean during the storm. Its 2 1/2 mile boardwalk had to be completely rebuilt at a cost of $40 million and the city has spent a total of $122 million on other recovery efforts.
"Five years after the storm, we are stronger as a community, more united than ever in fighting for what we need and deserve," said City Manager Jack Schnirman. "With all of that said, we fully recognize that we still have much more to do."