North Carolina Stepmom Pleads Guilty to Second Degree Murder in Death of Disabled Girl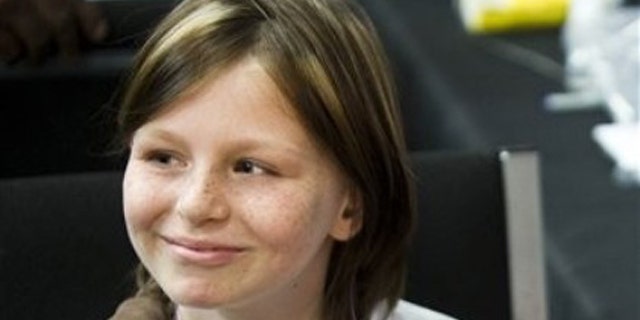 A North Carolina woman has been sentenced to up to 18 years in prison for the murder of her disabled 10-year-old stepdaughter, whose dismembered remains were found scattered at multiple sites around the state last year.
Elisa Baker pleaded guilty to second-degree murder in Catawba County Superior Court on Thursday, nearly a year after her stepdaughter, Zahra Baker, was reported missing from her home in the western North Carolina town of Hickory. The 43-year-old woman also pleaded guilty to obstruction of justice and to charges unrelated to the child's death.
Parts of Zahra's remains were found in several sites in Catawba and Caldwell counties shortly after her reported disappearance last fall. The case captivated the attention of communities here and in Australia, where the child was originally from. Her father, Adam Baker, had moved to the United States to marry Elisa after the two met online.
Zahra, a bone cancer survivor, had a prosthetic leg and hearing aids. Her death was caused by "undetermined homicidal violence," medical examiners said in documents.
An autopsy was done even though authorities hadn't recovered many bones, most notably the girl's skull, months after she was reported missing. Several bones showed marks made by cutting tools, consistent with dismemberment.
Elisa Baker was arrested and charged with obstruction of justice last year after she allegedly confessed to writing a fake ransom note and leaving it on one of the family's vehicles.
The woman initially told investigators that Zahra died on Sept. 24, two weeks before she was reported missing, and that her husband, Adam Baker, dismembered the girl, according to police.
Adam Baker has not been charged in connection with the death of his daughter.
The case revealed Elisa Baker as a woman with a troubled past, constantly shifting addresses and staying one step ahead of bill collectors and county social service agencies investigating reports of child abuse. The Associated Press found that she has been married seven times, including several overlapping marriages.
Those who knew Elisa described her as an attractive high school student who became manipulative, cunning and insecure, struggling with obesity.
By the time she met Adam, she had largely detached herself from society, immersed in an online world of assumed identities and grandiose stories about her past, according to records and friends.
The Associated Press contributed to this report.