North Carolina man ordered hit man, ricin to kill roommate, officials say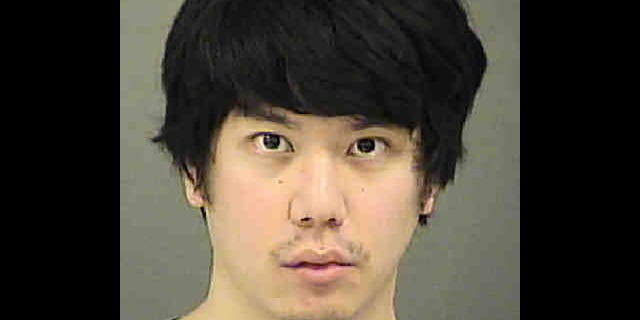 NEWYou can now listen to Fox News articles!
A North Carolina man was arrested after attempting to hire a hit man and trying to buy ricin to kill his roommate, officials said Sunday.
Bryant Riyanto Budi, 26, of Matthews, was charged with one count of using interstate commerce facilities in the commission of murder-for-hire, according to FOX 46 Charlotte. The charge carries a maximum sentence of 10 years.
Budi contacted an undercover Homeland Security agent in Buffalo, N.Y., in April and May 2018 looking for someone who could "provide hit man services," WBTV reported, citing court documents.
"My enemy that I am trying to get has been making my life a living hell and extorting me for a year now," Budi allegedly told the uncover agent. "I was giving him the benefit of the doubt."
Budi allegedly told the agent that he had previously tried to contact a separate hit man, but the person took off with all of his money without killing his roommate, according to WBTV.
Budi allegedly asked the agent if they could make it look like the victim ran away, and then gave the agent the alleged target's information, WBTV reported. Budi hired the agent and agreed to pay $4,000 worth of bitcoin for the murder, according to the station.
Budi also had asked the agent to take a picture of the weapon that would be used in the alleged attack; the agent also agreed to take a photo in front of the alleged intended target's home, the station reported. Documents reportedly stated that Budi paid the agent $800 to kill the target the next day.
In a separate communication, Budi allegedly tried to acquire ricin from an undercover FBI agent posing as an arms dealer. He reportedly asked how long it would take to die if someone ingested ricin.
"I tried to poison him with something else, but it tasted bitter as soon as he took a swig at it so he threw up," Budi allegedly told the undercover agent, WBTV reported.
The package of what was allegedly the radioactive substance was delivered to one of Budi's friends in Charlotte, according to FOX 46.
He was arrested while going to retrieve the substance, the station reported.