A 14-year-old boy allegedly pretended to be a police officer as he stole a blind man's wallet at a New York City subway station last week, police said on Sunday.
The teen pretended to help the legally blind 64-year-old through a turnstile at the 34th Street and Eight Avenue station in Manhattan on Monday afternoon, cops said. They added that the boy was captured on surveillance footage unzipping the man's backpack and taking out his wallet.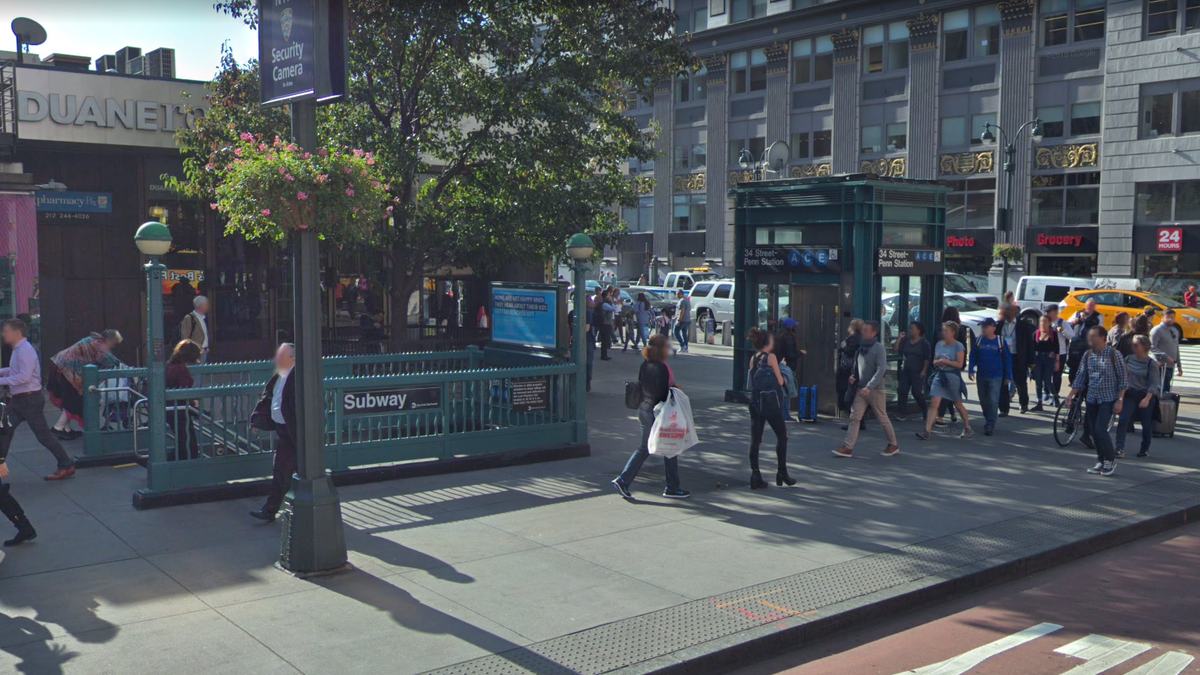 One of the man's credit cards was quickly charged $500 at a nearby store.
The 14-year-old's mother turned him in on Sunday, police said; they did not release the teen's name. He faces charges of grand larceny and criminal impersonation of a police officer.
The Associated Press contributed to this report.