New Mexico officer with record of on-duty crashes countersues mom of child killed in wreck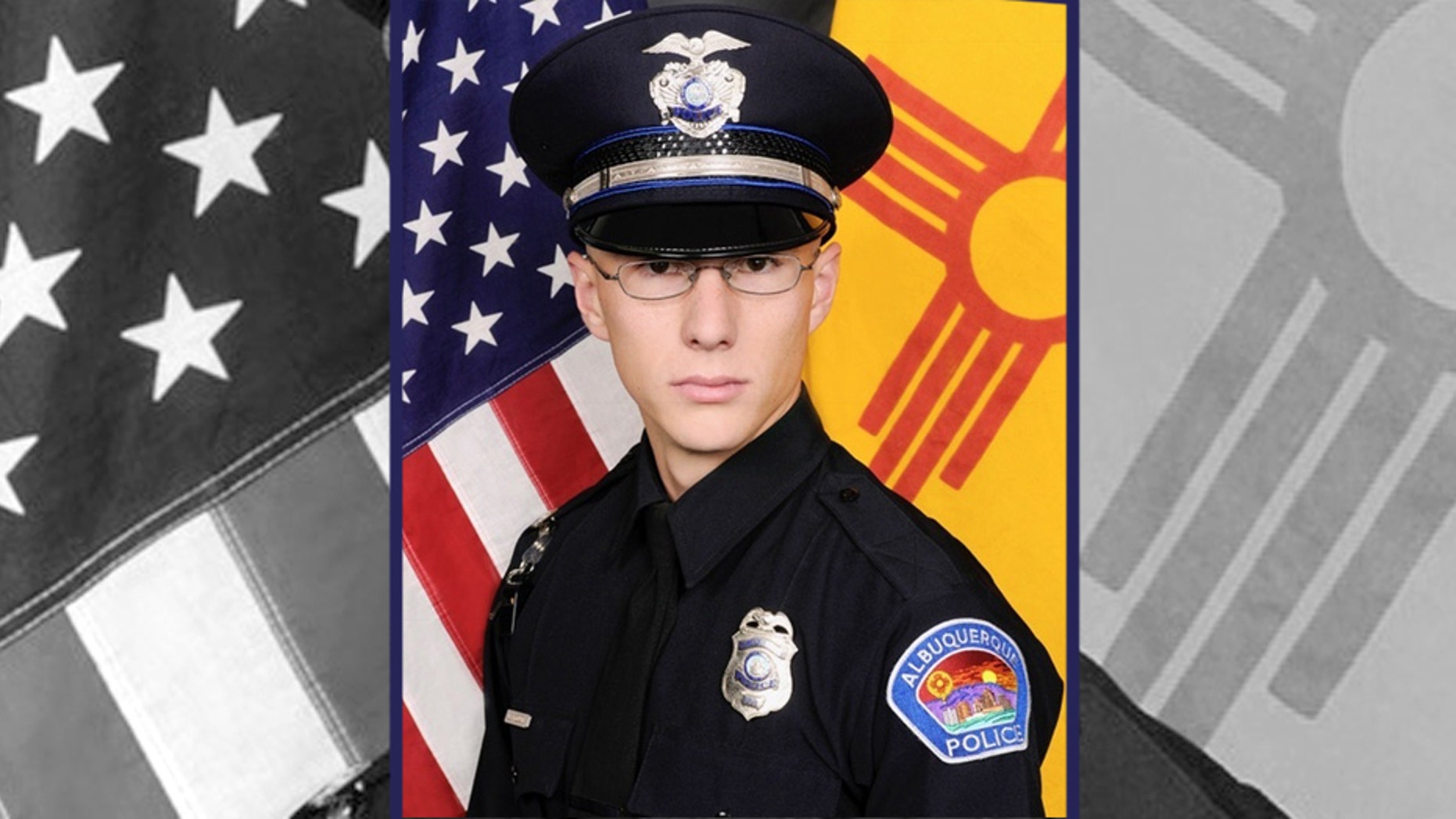 A New Mexico police officer who has been reprimanded for on-duty car accidents has countersued the mother of a 6-year-old child who was killed in a crash he was involved in.
Jonathan McDonnell, an Albuquerque police officer, and his wife countersued Antoinette Suina, claiming the mother "failed to yield to an emergency vehicle," which caused the fatal car crash, the Albuquerque Journal reported.
Suina filed a lawsuit against McDonnell and the Albuquerque Police Department in January. Suina alleged in the suit that McDonnell's "deliberate, intentional, and/or reckless conduct" led to the wreck that killed her 6-year-old son, Joel Anthony Mumaw, left her daughter Adrianna, 9, injured.
NEW MEXICO WOMAN BLAMES FAILED DRUG TEST ON 'MEDICAL METH,' REPORT SAYS
The car crash occurred in April 2017 when McDonnell was driving about 80 mph while responding to a call of a person with a machete at a supermarket, the Albuquerque Journal reported. The police cruiser collided with the mother's vehicle as she was making a left. Suina was on her way to a Hobby Lobby location when the accident occurred.
The counterclaim stated Suina "made the left-hand turn without first ascertaining that this move could be made with safety." She also allegedly "failed to give way to an emergency vehicle in making this left-hand turn."
"As a result [Suina's] vehicle pulled directly into the path of [McDonnell's] emergency vehicle," the lawsuit stated.
Both drivers had a green light during the time of the crash.
An investigation by the Bernalillo County Sheriff's Office stated McDonnell was "operating his vehicle at a speed too fast for conditions at the time, however, Officer McDonnell as authorized to operate his vehicle in an emergency response."
BODIES FOUND IN NEW MEXICO WERE PAIR REPORTED MISSING IN JANUARY, POLICE SAY
McDonnell has been disciplined "in at least six prior driving-related incidents" during his nine years on the force. He was previously disciplined in "five preventable crashes and an unauthorized pursuit." He was suspended for three of the incidents, a police report stated.
McDonnell is on the force but has been on disability leave, ABC News reported.
McDonnell, a married father of three, is seeking unspecified damages. He claimed he "suffered, and will continue to suffer a loss of household services, loss of wages, loss of recreational activities and a loss of enjoyment of life."
Suina's lawsuit also seeks unspecified damages and said "the negligence and recklessness" of McDonnell caused her "to suffer the companionship of her son."
Suina's lawyer, Geoffrey Romero, told ABC News the countersuit "heaps more tragedy on this family."
"Having killed Ms. Suina's son, it's somewhat offensive that he would turn around and sue her and heap more tragedy on this family," Romero said. "In effect, it's blaming her for the death of her son."