New Jersey Lawsuit Filed Against Wife in Boxer Gatti's Death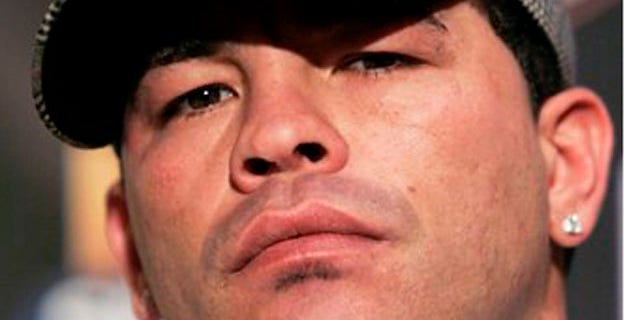 Legal wrangling over the estate of deceased boxer Arturo Gatti -- and an ongoing argument over how he died -- is continuing with a new lawsuit filed in New Jersey on behalf of his 5-year-old daughter.
Attorney Anthony Pope filed a wrongful death lawsuit Sept. 9 in Middlesex County against Gatti's wife, Amanda Rodrigues Gatti, who is not the child's mother. Rodrigues was married to Gatti at the time of his death, which occurred on a trip to her native Brazil in July 2009.
The suit, filed on behalf of Gatti's daughter, Sofia Bella Gatti, and her guardian and biological mother, Erika Rivera, seeks damages and restraints on Gatti's New Jersey assets. It also claims that Rodrigues "did violently bludgeon and asphyxiate the decedent resulting in his death," according to court papers.
The enormously popular Gatti, who had a fervent and loyal fan following and fought many of his most memorable matches in Atlantic City, had retired in 2007 with a 40-9 record and two world titles in his 16-year professional career.
It is not clear who is representing Rodrigues in the New Jersey case. A lawyer for Rodrigues in a previous, related case in New Jersey said he no longer represents her. Two phone messages left for attorney Pierre-Hugues Fortin were not returned. He is reportedly representing her in a separate, but related civil case in Canada over who should inherit Gatti's fortune.
Rodrigues was 23 at the time her husband was found dead in an apartment the couple had rented in the posh seaside resort of Porto de Galihnas in northeastern Brazil. The couple, who friends and family said had a tumultuous marriage, had arrived there a few days before Gatti's death for a second honeymoon, bringing along their son, who was 10-months-old at the time.
Rodrigues was initially detained as a prime suspect, with Brazilian authorities saying at the time she was "unquestionably responsible" for her husband's death, and had strangled him with her purse strap as he drunkenly slept.
But the final report of their investigation concluded after an autopsy that Gatti had committed suicide by hanging himself with a handbag strap from a wooden staircase column in their apartment. Rodrigues was released, and said she planned to sue for unlawful imprisonment.
Since then, Rodrigues has been battling Gatti's family over his estimated $5.6 million estate in a civil case in Canada, where he was raised, and New Jersey, where he lived for much of his career and made most of his earnings. At issue is the validity of a pair of wills that differ on how the estate should be divided.
Many of Gatti's family members and supporters, including his former trainer, have refused to believe the scrappy, gregarious, 37-year-old junior welterweight champion nicknamed "Thunder" took his own life.
A second autopsy was done in 2009 at the request of the boxer's family in Canada. Michael Baden, former chief pathologist for the New York state police and host of the HBO show "Autopsy," observed the procedure on behalf of the family and said coroners didn't rule out homicide as a cause of death.
Gatti's former manager Pat Lynch hired a private investigator and a panel of forensic evidence experts, who released the findings of their 10-month investigation on Sept. 7, concluding Gatti's death was a homicide.
"Without a shadow of a doubt, Arturo Gatti was murdered," said Anthony Pope, who is representing Sofia Bella Gatti and her mother in the wrongful death case they brought against Rodrigues. "The evidence points clearly to complicity on behalf of his wife."