New Jersey high school soccer coach calls police after parents shout 'Speak English' at Hispanic players: report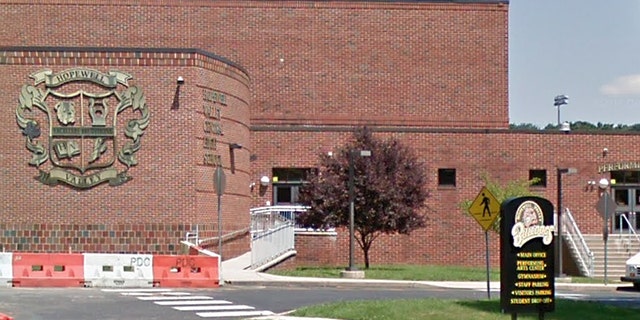 A soccer coach in New Jersey called the police last week after parents in the stands of a high school soccer game reportedly shouted racial epithets at Hispanic players.
Parents of Hopewell Valley High School students attending a game against Trenton Central High School shouted at players to "Speak English" because "This is America" at the opposing team's junior varsity players, NJ.com reported Wednesday.
AT FLORIDA GOVERNOR'S DEBATE, ANDREW GILLUM, RON DESANTIS COME OUT SWINGING: 'RACISTS BELIEVE HE'S A RACIST'
Trenton school district's enrollment, according to the news outlet, is mostly Hispanic with 5,728 of its 11,118 students being of Hispanic descent. Of Hopewell's 3,518 students, 163 are reportedly Hispanic.
Trenton's coach alerted referees during the Oct. 15 game, and police were called. Referees ultimately told the parents to stop the alleged racial taunts.
Hopewell Township's police chief and district superintendent Thomas Smith told the news outlet that one of the parents may have shouted the remarks after a Trenton player allegedly used a Spanish curse word against a game referee. Referees reportedly didn't hear such taunts.
RYANAIR SLAMMED FOR NOT REMOVING PASSENGER WHO USED RACIST LANGUAGE TOWARD SEATMATE
Smith, along with the principal for Hopewell, met with Trenton leadership after the alleged incident, and told them what reportedly took place "does not reflect our community."
Hopewell is investigating the incident. Smith told NJ.com they've identified parents who were possibly involved and said the district would "impose sanctions."