New Jersey grandparents who lost daughter to lupus win $1 million lottery
A New Jersey couple who experienced the tragic loss of their daughter to lupus received a well-deserved bit of good news when they won a $1 million Mega Millions prize earlier this year.
Rande and Jackie of Long Brach, identified by lottery officials by only their first names, matched five numbers but not the Mega Ball for the March 31 drawing.
Married for 17 years, the couple is raising their three grandchildren after their daughter died of lupus, according to NJ.com.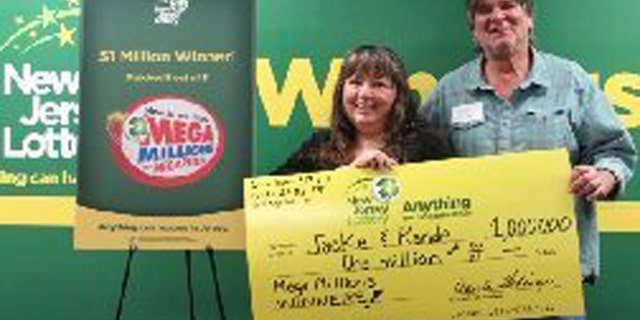 "They are the most deserving people in New Jersey," Debbie, a friend who drove them to lottery headquarters in Lawrenceville to claim their prize, told NJ.com. "They have helped so many other people in their times of need and now it is their turn to receive this very necessary blessing."
Rande and Jackie said they will use their winnings to pay bills and support their grandchildren.
"I am just very grateful," Rande told lottery officials, according to NJ.com. "This will help our lives out a lot."
Click here for more from NJ.com.