New Hampshire firefighter responds to daughter's fatal car wreck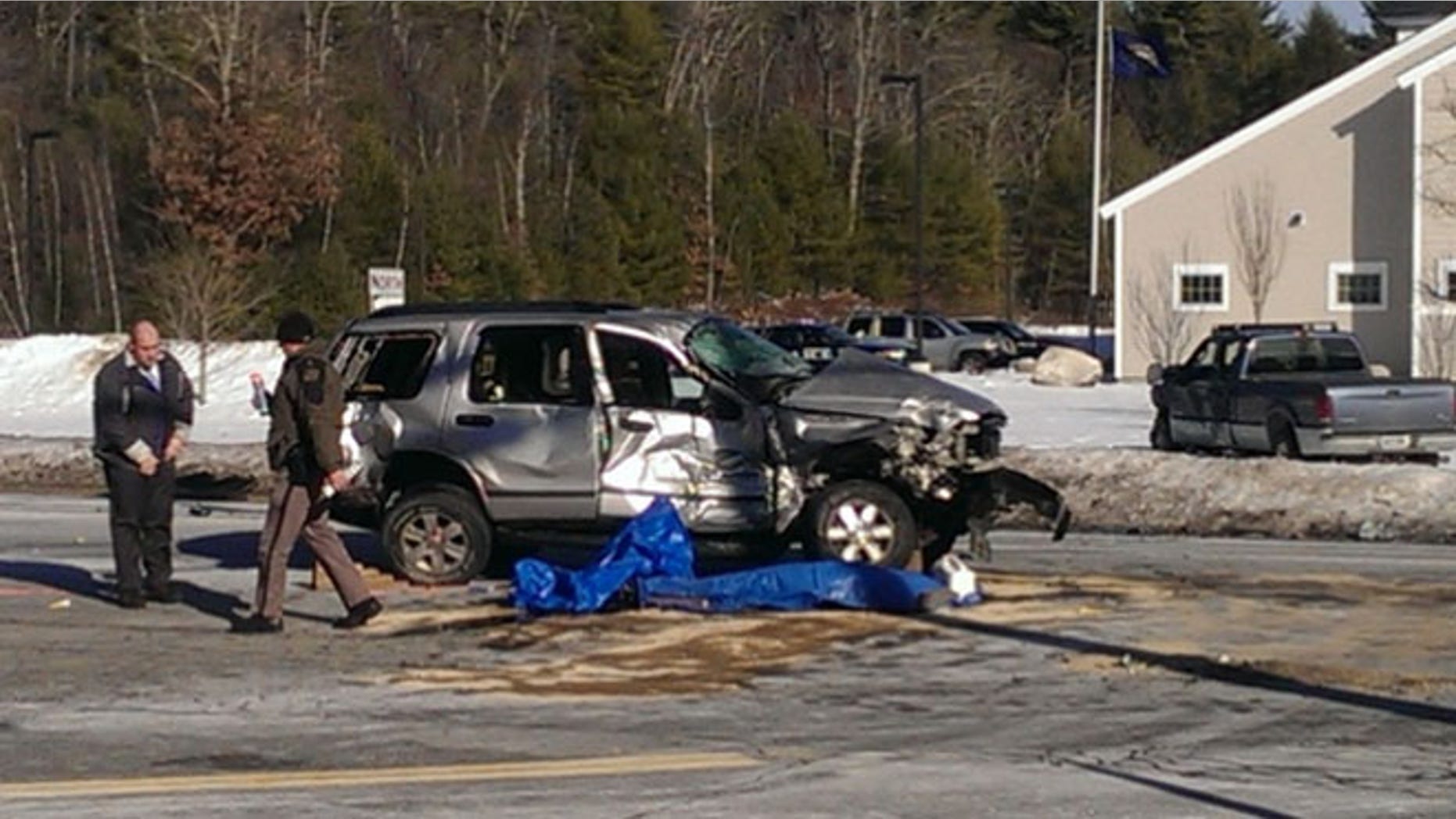 A New Hampshire volunteer firefighter was one of the first responders on the scene of a car wreck that killed his daughter Tuesday morning, authorities said.
Investigators say that 30-year-old Katie Hamilton, of Brookline, N.H. was killed after her SUV was rear-ended into the path of oncoming traffic, where it was struck by another vehicle. The accident occurred in front of the town's safety complex, where the ambulance and other emergency operations are located, and a few hundred feet from the home she grew up in.
Hamilton's father, Stephen Whitcomb, told the Nashua Telegraph that he worked with his daughter at a plumbing business when not volunteering with the fire department.
"It's a sad, sad day for all of us, not just because it's Christmas Eve, but because of the relationship of the deceased," Brookline Police Chief Bill Quigley told WMUR-TV Tuesday. The Telegraph reported that Hamilton was married and a mother of three.
Authorities say Hamilton was stopping or slowing down to make a left turn when her SUV was rear-ended by a truck driven by 31-year-old Greg Cullen. The crash knocked the SUV into the opposite lane, where it was struck by another pickup truck driven by James Ciprotti, 37.
Investigators are still trying to determine why Cullen rear-ended Hamilton's SUV. No charges have yet been filed.
"At the last minute - we don't know if it was driver distraction or what the cause was, we haven't been able to determine that - he swerved to avoid hitting her and still struck her on the very right rear corner of her vehicle," Quigley said.
Whitcomb described his daughter as an outspoken person who wasn't afraid to voice her opinions.
"You grieve," Whitcomb told the Nashua Telegraph, "and then you try to put it all back together."
Click for more from The Nashua Telegraph.