Navy chaplain fired after he was caught having sex at New Orleans bar, report says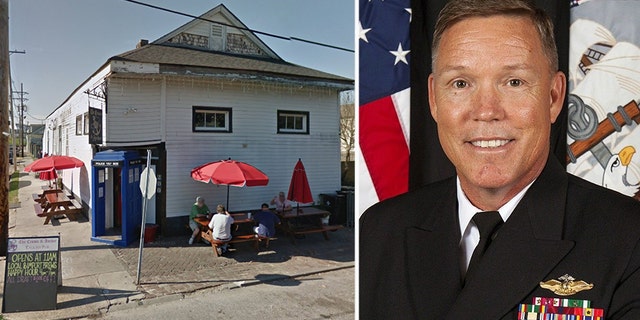 A Navy chaplain was removed from his post at a Marine Corps command last month after he was videotaped having sex with a woman at a New Orleans bar, USA Today reported Wednesday.
The Marine Corps Times first reported about the removal of Navy Capt. Loften Thornton for "loss of trust and confidence" last week, but did not disclose details of the case.
USA Today, citing two defense officials, reported that authorities were examining video that showed Thornton having sex with the woman at the Crown & Anchor English Pub in the Algiers Point neighborhood of New Orleans. The bar is located across the Mississippi River from the city's French Quarter, and near the Marine Forces Reserve in Algiers, where Thornton was stationed.
The owner of the bar told USA Today that he was cooperating with authorities, but would not comment further.
The paper reported that Thornton had been a Navy chaplain since 1992.
"Marine Forces Reserve takes all allegations against any of our Marines or Sailors seriously," Maj. Andrew Aranda, a Marine Forces Reserve spokesman, told the Marine Corps Times about Thornton's dismissal.