National Guard soldier reportedly dies in training accident at Fort Chaffee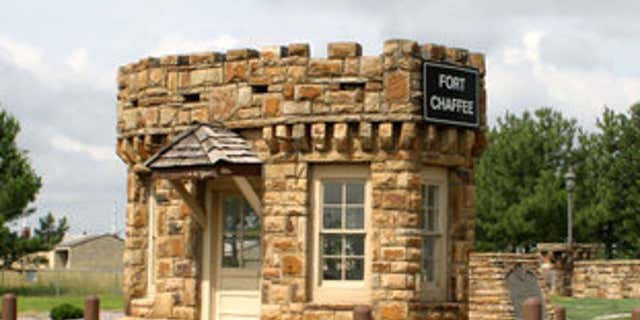 NEWYou can now listen to Fox News articles!
An Arkansas National Guard soldier reportedly died Tuesday after a training accident at Fort Chaffee.
According to 4029-TV, National Guard officials said Specialist Sylvester B. Cline, 33, died around 6:15 p.m. at Mercy Hospital in Fort Smith.
Officials said Cline's cause of death is still unknown, but it wasn't the result of a weapon or vehicle accident.
Cline was assigned to the Arkansas Army National Guard's Company A, 39th Brigade Support Battalion, 39th Infantry Brigade Combat Team, according to the TV station.
More than 1,300 soldiers from the Arkansas unit are training at Fort Chaffee. The brigade has conducted annual training at Fort Chaffee since arriving June 4.