N.C. High School Football Player With Down Syndrome Ruled Ineligible Due to Age Restriction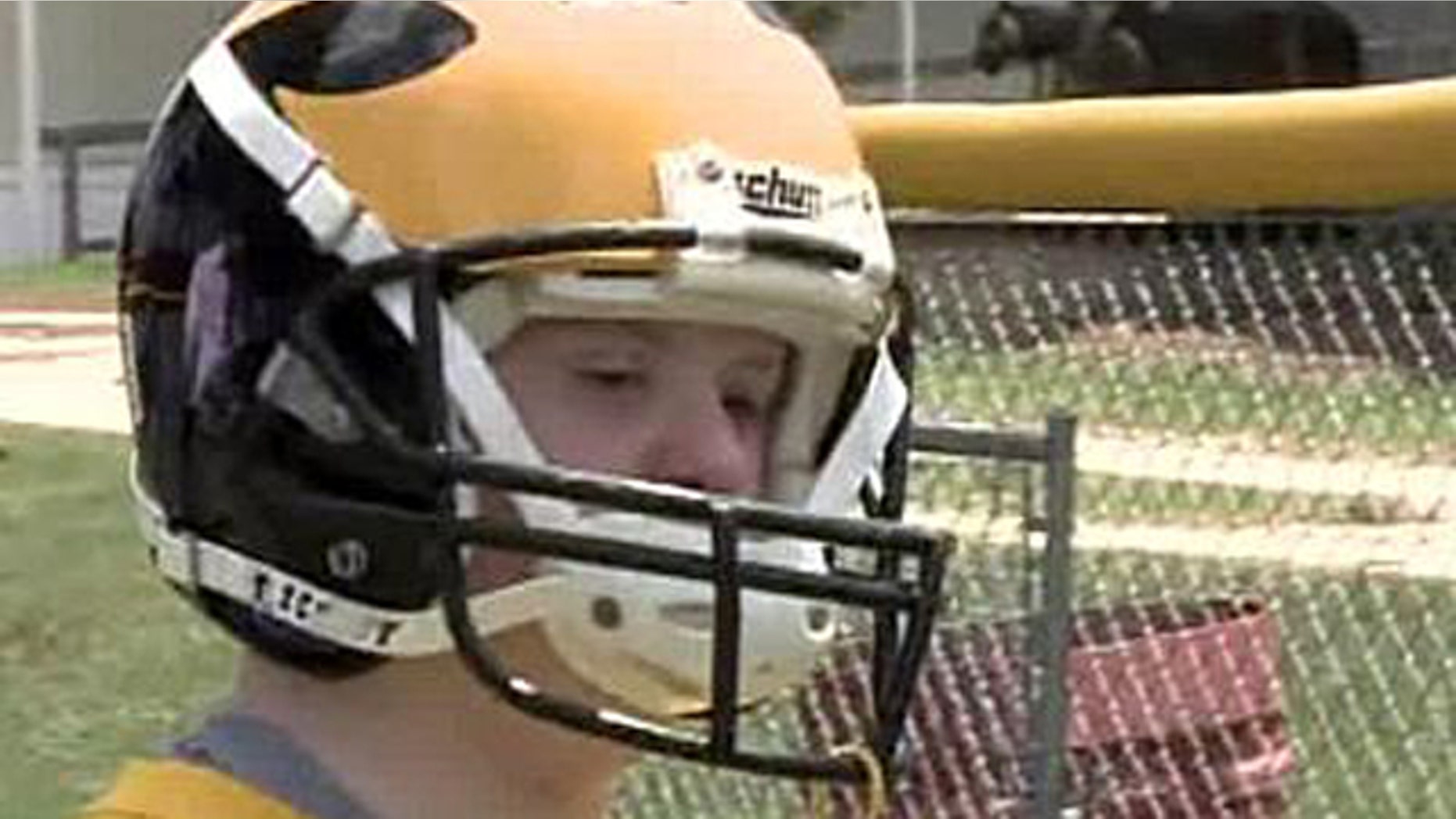 The North Carolina High School Athletic Association is standing firm in its decision to bar a 19-year-old student with Down syndrome from suiting up with his football team due to the association's age restrictions.
The NCHSAA told FoxNews.com that Brett Bowden, a junior at Hobbton High School in Newton Grove, N.C., can no longer participate in practices or games as a member of the team because he's exceeded the maximum age limit to play.
"He is ineligible by age," NCHSSA Associate Commissioner Rick Strunk told FoxNews.com. "That's what the issue is. He's just an over-age athlete and the school realized it."
Bowden, who has spent the past two seasons donning pads for the Hobbton Wildcats, is still able to lead the team onto the field, but only as a student manager or coach, Strunk said. He will not be allowed to wear equipment.
"A plan has been agreed upon for Brett to remain part of the team that would also comply with North Carolina High School Athletic Association regulations," the Sampson County schools said in a statement. "He will still be allowed to lead his team on the field and participate in pre and post-game activities."
Bowden has led the Hobbton football team onto the field for the past two years and even scored a touchdown in one of the Wildcats' games, according to WWAY-TV.
The association's commissioner, Davis Whitfield, said in a statement Wednesday that "I want to be clear that the student-athlete has not been 'kicked off the team.'"
"Brett Bowden could still be a part of the team, lead his team on the field, wear his jersey and be with his teammates, including some of the post-game activities he has done in the past," Whitfield said. "The only thing that he cannot do now that he could do before is dress out in full uniform, since a student must be eligible to be dressed for a contest. He is over the age limit based on the eligibility rules, and this State Board of Education policy is one we are not allowed to set aside."
But many in the Hobbton community are upset by the ruling -- including Bowden's mother.
"Brett don't see that he has Down syndrome," Pat Bowden told the station. "Brett wants just to be one of those guys, out there dressed, thinking that he is a football player, feeling like he's a football player."
Team members are also standing by Bowden, arguing he should be allowed to remain as a player.
"Brett means the world to me, I promise you. He's my inspiration," one player told the station. "When I come on Friday nights and he leads us out the tunnel, that's telling me that it's time for me to play and do what I got to do… for him."
FoxNews.com's Cristina Corbin contributed to this report.