Mystery donor in Minn. leaves wads of $100 bills in Salvation Army kettles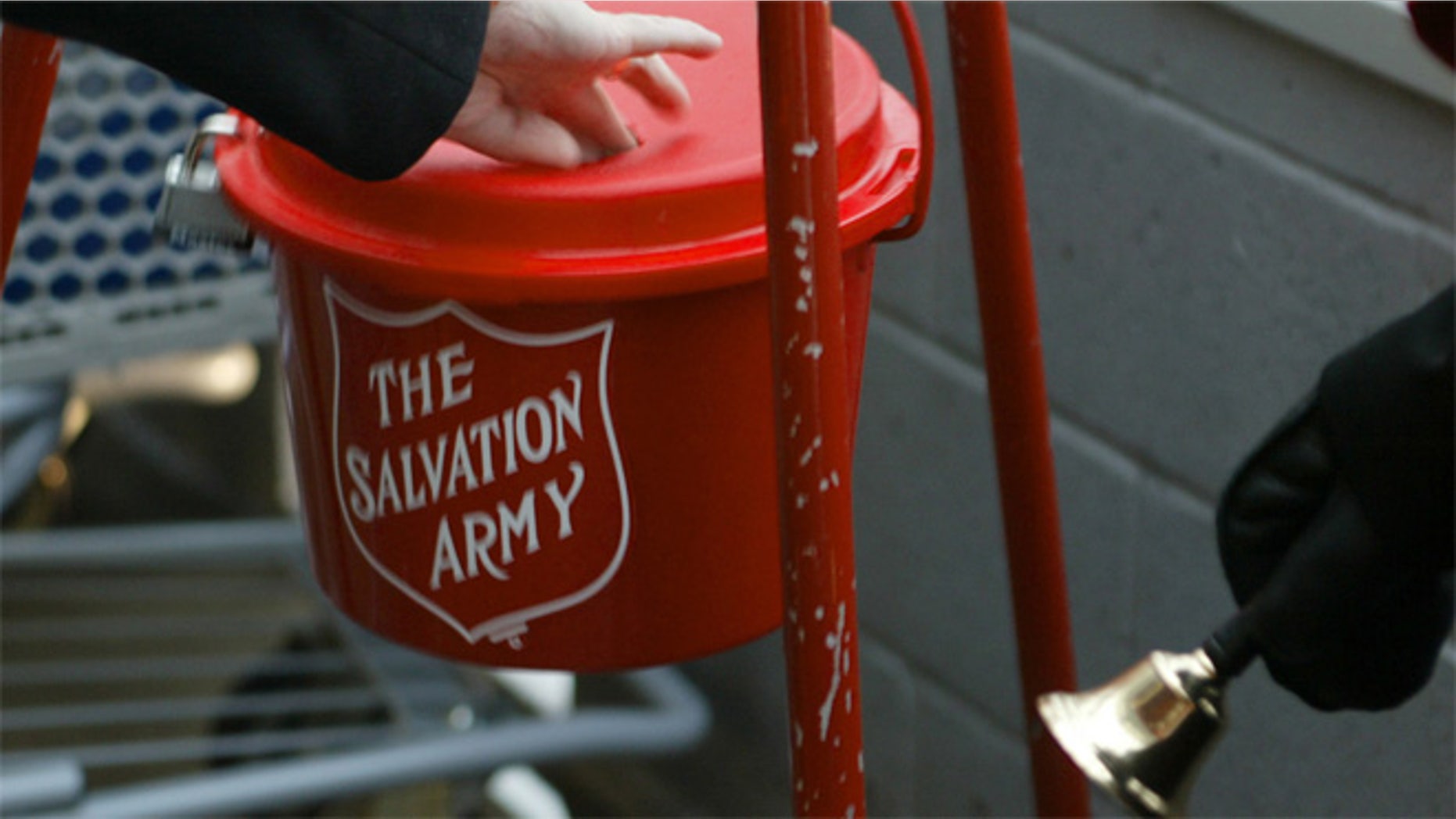 Large donations are not uncommon when Salvation Army red kettles hit the streets all across the country -- but in the Twin Cities, the charity is stumped about who's behind an annual set of donations nearing the $100,000 overall mark.
Since 2011, a generous donor has been secretly dropping wads of $100 bills in increments of $1,000 or more inside the kettles all around the two cities, the Duluth News Tribune reported.
SANITATION WORKERS DIG THROUGH GARBAGE, FIND WOMAN'S CASH
The mystery benefator has a nickname: "St. Grand."
Since 2011 and including this season, St. Grand's donations reportedly have totaled $96,002.
FALLEN POLICE OFFICERS HONORED WITH SPECIAL CHRISTMAS TREE
"Last year, we had two bundles wrapped in $1 bills," Salvation Army spokeswoman Julie Borgen said, explaining the extra two bucks. "We assume it's the same donor since the method is always the same – a roll of crisp $100 bills bundled together and dropped in a kettle."
Just this month, there have been six massive donations, including two of $1,200 just this week in Roseville, a suburb of the Twin Cities.
Borgen said they remained stumped about who could be behind the donations -- but they were very grateful for St. Grand's reappearance since kettle donations have lagged behind last year.
A slump in the number of volunteer bell ringers has hit donations compared to this time last year, the charity revealed.
"We have about 14,000 volunteer bell ringers so far this year, compared to just over 16,000 at this time last year," Borgen said. "We don't put kettles out without a ringer."