Murder charge filed in baby girl's death on Mont. reservation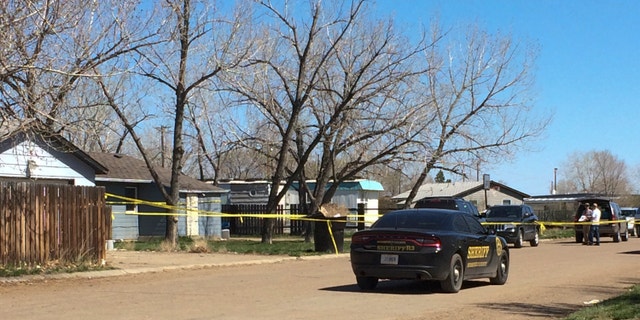 A woman on a Montana American Indian Reservation will be charged with murder in the alleged beating death of a 13-month-old girl who was under her care, a tribal prosecutor said Tuesday.
Janelle Red Dog, 42, is accused of killing Kenzley Olson and putting her body in a dumpster before reporting the girl missing on April 19.
That triggered an Amber Alert for Kenzley in Montana and North Dakota. Authorities canceled the alert after Red Dog purportedly confessed and drew a map that led them to the little girl's body.
Red Dog's attorney, Mary Zemyan, says her client will plead not guilty during a Tuesday arraignment in tribal court on the Fort Peck Reservation, about 20 miles from the U.S.-Canada border. Zemyan has said the baby's cause of death is unclear.
Additional charges could be filed later, Fort Peck Tribes Chief Prosecutor Scott Seifert said. Tribal law allows for a maximum three-year prison sentence on any one charge, with a combined maximum of nine years in prison and a $5,000 fine per charge.
Separate federal charges that could carry a more severe punishment also are expected in the case.
It was the second major event in recent weeks to rattle the reservation, which is home to the Assiniboine and Sioux tribes and has a population of about 10,000.
In late February, a man allegedly abducted a 4-year-old girl from a park in the reservation town of Wolf Point, sexually assaulted her and tried to kill her. The girl was found alive several days later.
Zemyan has said Red Dog admitted to authorities that she struck Kenzley on three occasions. But she said it was unknown if that's what killed the girl.
"I haven't seen any autopsy so I'm not sure," Zemyan said.
The baby's mother was in jail on unspecified allegations when she died.
Fort Peck Tribal Chairman Floyd Azure has blamed Kenzley's death and the recent kidnapping on a rising drug epidemic that he says the reservation must address.