Murder charge awaits Rockefeller imposter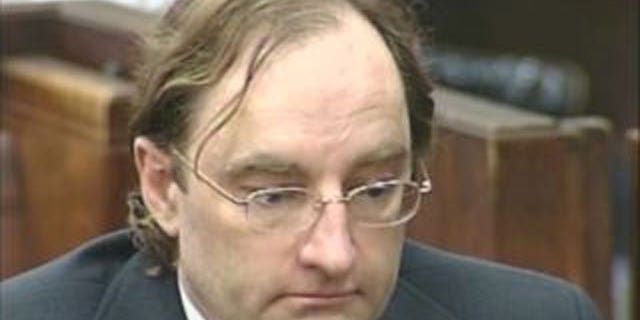 NEWYou can now listen to Fox News articles!
LOS ANGELES – In 1985, Clark Rockefeller did not exist. The pseudonym, which was one of many fake identities assumed by a German immigrant, would surface years later when he began cutting a swath across high society claiming to be an heir to the Rockefeller fortune.
As a world class impostor, he conned people into believing he was a physicist, an art collector, a ship captain and a financial adviser who renegotiated debt for small countries. Even his wealthy wife was unaware of his true identity.
But when Christian Gerhartsreiter enters a courtroom for a preliminary hearing Wednesday, he will finally be himself: a convicted kidnapper facing a charge of murdering the son of his former landlady a quarter century ago, when he lived in California under one of his many pseudonyms.
He is famous now; his story has been told in a TV movie.
Like most cold cases, the murder charge stemming from the death 26 years ago may be tough to prove. Evidence deteriorates, and witness memories fade over years. But prosecutors have had time to develop theories, and the science of forensic analysis has advanced.
Much of the prosecution's case will hinge on three plastic bags of human bones found during the excavation for a swimming pool at a San Marino home in 1994. At first, it was not certain that the bones were even human. But through extensive testing, they were linked to John Sohus, 27, a computer engineer who disappeared in 1985. It was a difficult match because Sohus was adopted and DNA from relatives was not readily available.
"Modern technology has helped us to identify those bones as the Sohus bones," said Los Angeles County Sheriff's spokesman Steve Whitmore, declining to disclose details.
Sohus' wife, Linda, also disappeared in 1985. No trace of her was found, though postcards purportedly written by her were sent to friends and relatives after she disappeared. The postcards were supposedly mailed from France, but the handwriting was never authenticated.
Authorities presume she is dead, but they have not charged Gerhartsreiter with her death.
The other person who disappeared from San Marino at about the same time was a tenant then known as Chris Chichester, another of Gerhartsreiter's identities.
Police explored various possibilities, including that Chichester had been in love with Linda Sohus and murdered her husband in a fit of jealousy. Authorities came close to finding him in the late 1980s when he was pulled over in Greenwich, Conn., driving Sohus' truck. But by the time the Department of Motor Vehicles had confirmed it was Sohus' truck, Chichester and the vehicle had vanished.
The man at the center of the mystery eluded authorities for years, moving to New York and then Boston where he hobnobbed in high society. He claimed to be an heir to the fabled Rockefeller oil fortune, marrying a woman with whom he had a daughter. She divorced him when she found out he had duped her.
Last year he was convicted of kidnapping his daughter in Boston during a bitter custody dispute. Gerhartsreiter is serving a four- to five-year prison sentence. He would be eligible for parole this year if he was not awaiting trial in California on a charge that could bring him 26 years to life in prison if convicted.
Prosecutors have 30 to 40 witnesses ready for the two-week preliminary hearing, many of whom are forensic experts. They are seeking to convince a judge there is probable cause to believe that Gerhartsreiter is a killer and should be held for trial.
One of Gerhartsreiter's Boston attorneys, Jeffrey Denner, said it was unlikely that the defense will put on a case at this stage of the proceedings. He said that Gerhartsreiter is "appropriately somber" as he faces the court hearing.
At the kidnapping trial, Denner claimed his client was suffering from a delusional disorder and was legally insane when he snatched his daughter during a supervised visit. Prosecutors portrayed him as a master manipulator who used multiple aliases and told elaborate lies about his past since moving to the United States in the 1970s.
The complaint against him lists five different aliases: Christopher Chichester, Clark Rockefeller, Christopher Crowe, C. Crowe Mountbatten and Charles "Chip" Smith.
Denner has said Gerhartsreiter is not a violent man, and prosecutors have not yet offered a motive that might have led him to murder. The motive and other details of the case could be disclosed at the preliminary hearing.