Disney's Animal Kingdom Lodge guest claims fleeing stranger abandoned her newborn, but cops say she's the mom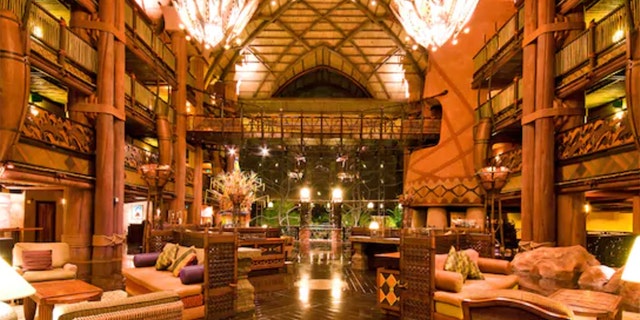 Florida cops say a woman who walked into a Disney World resort on Sunday claiming she'd been handed a baby by a fleeing stranger was actually the child's mother.
Orange County Sheriff's deputies responded to Disney's Animal Kingdom Lodge around 2:30 a.m. after a female guest reported that a woman approached her in the lobby, handed her the infant and then walked away.
Reedy Creek Fire Rescue responded to the resort and transported the newborn to Celebration Hospital, where the baby is reportedly in good health, according to FOX35.
Sheriff's office spokesman Jeff Williamson said police later determined that the woman who came into the resort's lobby carrying the newborn was, in fact, the baby's mom.
Detectives located the woman and she was transported to a facility for evaluation and treatment.
The Florida Department of Children and Families was notified, and a spokeswoman told FOX35 the agency is "actively assessing and working with the family."
"The child is safe and receiving medical care," the spokeswoman said.
Florida has a Safe Haven law that allows a parent to drop off a newborn at any fire station or hospital in the state, no questions asked.