Mother of teen found in Long Island woods believes death was gang-related, report says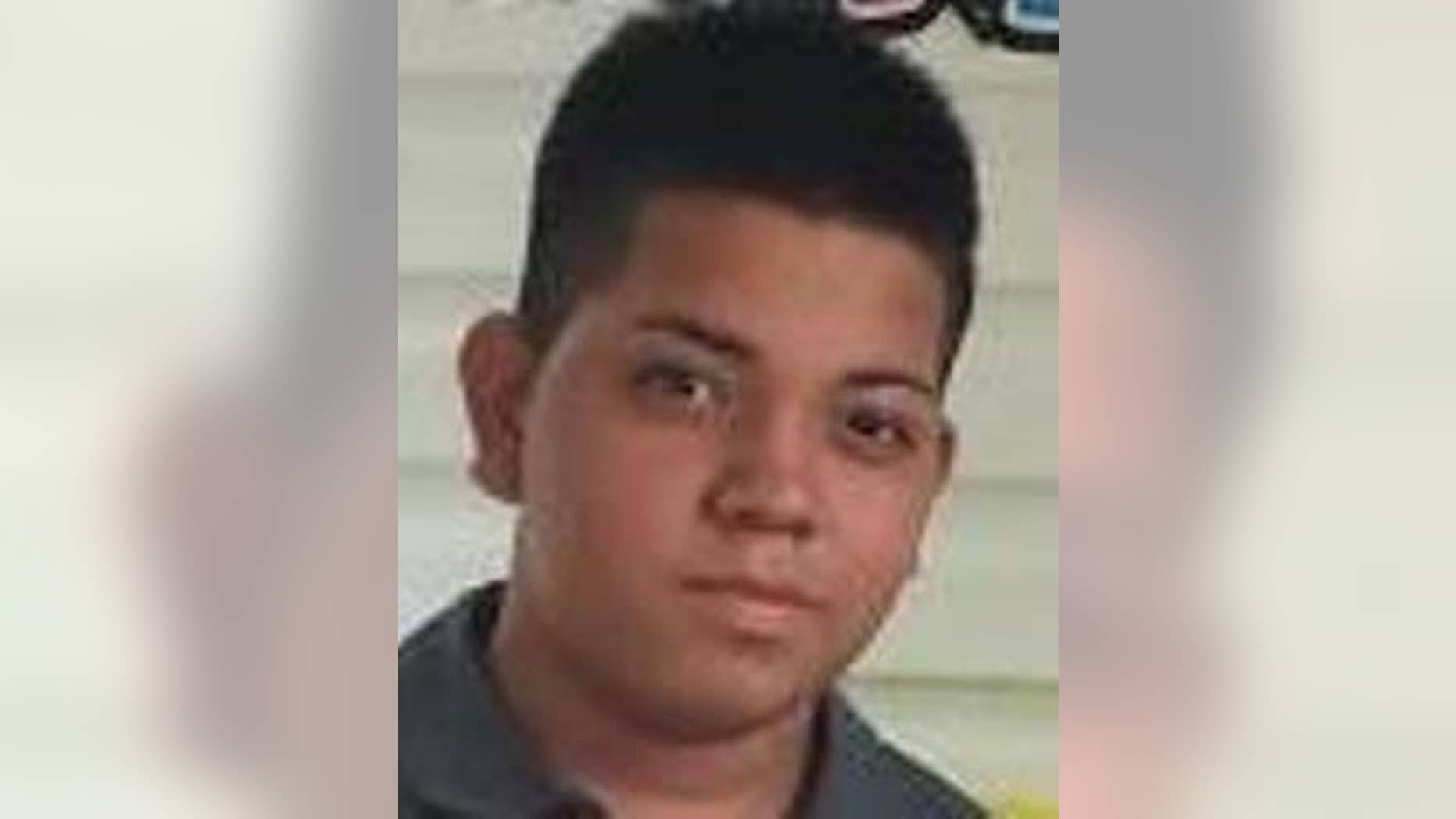 The mother of a teenage boy, whose remains were found in a wooded area on Long Island last week, said she believes her son's death was gang-related.
Nassau police identified the remains on Sunday as Angel Soler, 16, who was last seen on July 21 leaving his home. The teenager's body was discovered in a wooded area on the Roosevelt-Baldwin border.
His mother, Suyapa Soler, told Newsday she believed her son was killed by a gang, but did not go into further detail due to a police request. The grieving mother also said she brought her son to the U.S. four years ago to escape gang violence in Honduras. She arrived in the states for the first time 11 years ago.
COPS USING SNEAKERS TO SPOT MS-13 MEMBERS, GANG LEADER SAYS
Investigators received a tip from the federal department of Homeland Security last week about the remains in Roosevelt. Acting Nassau County Police Commissioner Patrick Ryder told Newsday investigators could not definitively say if the death was linked to the MS-13 gang, a group that has killed at least 22 people on Long Island in a year and terrorized residents. Ryder said in another statement that detectives are "looking into all avenues of the cause of death."
The 16-year-old boy was also good friends with Kerin Pineda and Josue David Amaya, two Freeport High School students who disappeared in May and September 2016.
MS-13 'INITIATION KILLINGS': LURED TO A PARK BY GIRLS AND HACKED TO DEATH WITH MACHETES
Police did not confirm Pineda and Amaya were missing, but Claudia Erazo, Amaya's sister, told Newsday she fears all three friends died from gang violence. She said her brother told her he was being threatened at school, but he never specified anything related to gangs.