Morning brief: 'The Fox News Specialists' kicks off with Trump interview
'THE FOX NEWS SPECIALISTS' DEBUTS ON FOX NEWS CHANNEL AT 5 P.M. ET
"The Fox News Specialists" – hosted by Eric Bolling, Katherine Timpf and Eboni K. Williams – will debut tonight at 5 p.m. ET. The new one-hour political talk show will air live each night and in its first episode will feature a one-on-one interview between Bolling and President Trump. Billionaire entrepreneur Mark Cuban and journalist Mark MacKinnon will also join the "Specialists." "The Story" with Martha MacCallum will also premiere tonight at 7 p.m. ET.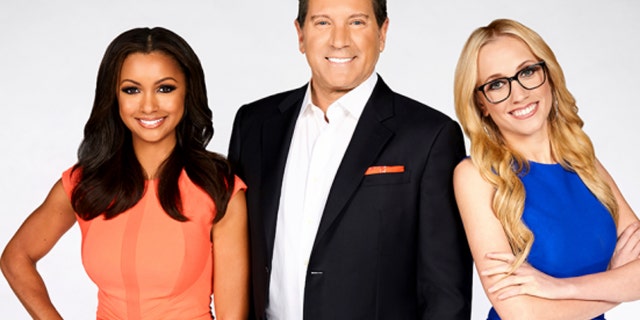 MEET 'THE FOX NEWS SPECIALISTS'
'THE GREG GUTFELD SHOW': TRUMP KICKED MEDIA'S RUMP, GUTFELD SAYS
'THE COVERAGE IS NOT FAIR': SPICER CALLS OUT MAINSTREAM MEDIA
LAWMAKERS REACH DEAL ON SPENDING BILL, BUT BORDER WALL FUNDING NOT INCLUDED
Republican and Democratic lawmakers forged a $1.07 trillion spending package that would fund the government through the end of September, but does not include some of President Trump's cornerstone promises including funding for a border wall or funding cuts to sanctuary cities. Though funding for the wall is not included, the package sets aside $1.5 billion for border security measures such as additional detention beds. It does give Trump a $12.5 billion down payment on his request to strengthen the military, a figure which could rise to $15 billion should Trump present Congress with a plan for fighting the Islamic State terror group. The proposed $15 billion amounts to half of Trump's original $30 billion request.
'HARDLY A SUCCESS': SCHUMER RIPS TRUMP OVER FIRST 100 DAYS
TRUMP GUARANTEES NEW OBAMACARE PLAN COVERS PRE-EXISTING CONDITIONS
1 DEAD, 6 WOUNDED IN SHOOTING AT SAN DIEGO POOL PARTY
One person was killed and six others were wounded when a gunman opened fire at a San Diego complex pool during a birthday party Sunday afternoon. The shooter was identified as 49-year-old Peter Selis, but no motive had been revealed behind the rampage. Witnesses said that there were about 30 people in the pool area at the time of the shooting and that Sellis looked "relaxed" and was holding a "beer in one hand and a gun in the other." Police Chief Shelley Zimmerman said several of the victims were critical.
FOUR DEAD, INCLUDING GUNMAN, AFTER SHOOTING AT KANSAS HOME
8 INJURED AFTER BEING STRUCK BY VEHICLE IN FLORDA
JUAN WILLIAMS: A NEW FOUNDING FAMILY FOR TODAY'S AMERICA
To my mind, the great men and women of postwar America include Eleanor Roosevelt, Thurgood Marshall, Daniel Patrick Moynihan, Ted Kennedy, Martin Luther King Jr., Ronald Reagan, Richard Nixon, Bill Bratton, Billy Graham, and many others. To understand them is to understand America in the twenty-first century. It is the story of a family—a new founding family for today's America. They have kept faith with the ideals of the Founding Fathers while reshaping the country. They advanced the Founding Fathers' audacious concept of a nation of free people forever able to maintain their own independence and liberty. These recent innovators have met the never-ending challenges, even threats, to the idea of a strong, free, creative people.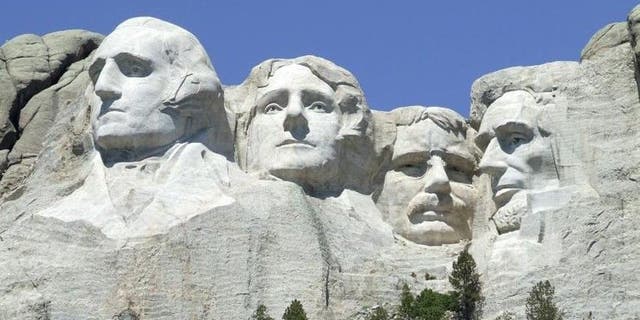 MCMASTER: US MUST PREPARE FOR MILITARY OPERATIONS IN NORTH KOREA
National security adviser H.R. McMaster said in an interview on "Fox News Sunday" that President Trump is seeking international support in trying to stop North Korea's pursuit of a nuclearize weapon, reasserting Trump's vow that the U.S. will no longer be the world's policeman. McMaster on Sunday set out several options toward ending North Korea's efforts -- a combination of nuclear tests and trying to develop a rocket that could carry a nuclear weapon. He said world leaders could enforce existing economic sanctions, impose additional ones or possibly taking military action.
MCMASTER SAYS US WILL PAY FOR THAAD DEPLOYMENT IN SOUTH KOREA
COMPLETE COVERAGE OF THE CRISIS OVER NORTH KOREA
COMING UP ON FNC
9:30 a.m. ET: Rep. Mac Thornberry, R-Texas, joins "America's Newsroom."
12:00 p.m. ET: May Day Rally takes place in New York City. Watch on FoxNews.com.
2:00 p.m. ET: May Day Rally takes place in Washington. Watch on FoxNews.com.
5:00 p.m. ET: "The Fox News Specialists" debuts with Eric Bolling, Katherine Timpf and Eboni K. Williams.
7:00 p.m. ET: "The Story" with Martha MacCallum premiers.
COMING UP ON FBN
6:20 a.m. ET: John Koudounis, Calamos CEO will be on "Mornings with Maria."
7:00 a.m. ET: Steven Mnuchin, Treasury Secretary will be a guest on "Mornings with Maria."
2:00 p.m. ET: Ajit Pai, FCC Chairman will be a guest on "The Intelligence Report."
FOX BUSINESS COVERAGE
IBM CEO ROMETTY SAYS A LOWER TAX RATE, TERRITORIAL TAX SYSTEM WILL ENABLE GROWTH
IBM President and CEO Ginni Rometty said Sunday that America needs a revamp of its tax system, particularly the corporate rate, in order to improve growth and make the country more competitive.
TAX CUT PARITY FOR ALL BUSINESSES WILL SUPERCHARGE THE ECONOM: NFIB CEO DUGGAN
Naysayers of President Trump's tax plan have it wrong.