Morning brief: Tension in the Pacific
TENSION IN THE PACIFIC
The U.S. decision to send equipment needed to set up a controversial missile defense system in South Korea is likely to add to the tensions among Beijing and Moscow, countries that have spoken out in the past about deploying the system. China said Tuesday that it will take measures against US missile system deployed in South Korea and said the U.S. and Seoul will bear consequences. VIDEO
FNC's GREG PALKOT REPORTS ON LATEST NORTH KOREA INFO ON FOX NEWS CHANNEL AT 9 AM ET.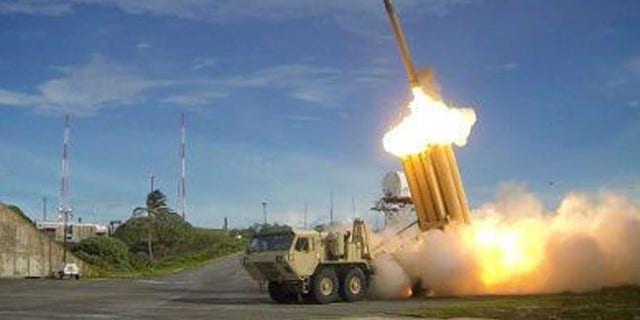 EXPLAIN TO MCCAIN
Sen. John McCain-- who has been a vocal Republican critic of President Trump-- said Monday that the president should explain why he thinks former President Obama ordered the wiretapping of Trump Tower. McCain called Trump's decision to float the idea that he was wiretapped "unprecedented."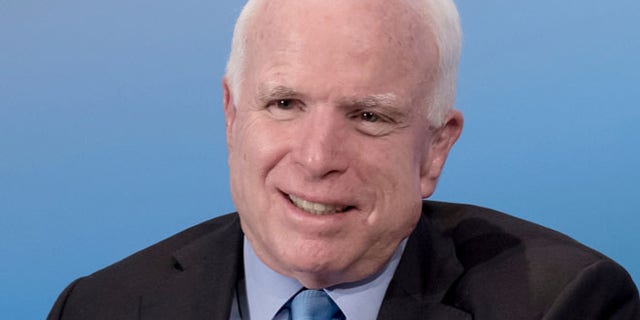 FORMER KGB AGENT ON 'THE FIRST 100 DAYS' TALKS ABOUT 'PLAYING POLITICAL FOOTBALL' WITH INTEL
'I SLEEP PRETTY GOOD AT NIGHT'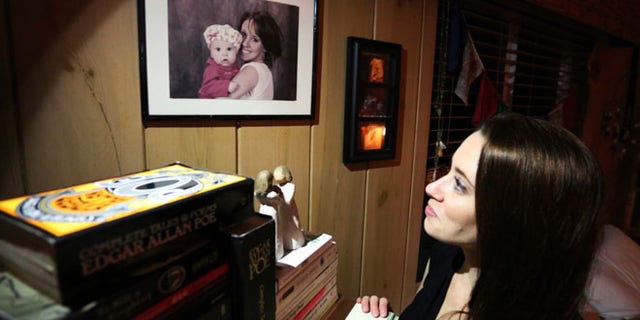 Casey Anthony knows that much of the world believes she killed her 2-year-old daughter, despite her acquittal. But nearly nine years later, she insists she doesn't know how the last hours of Caylee's life unfolded.
LEVIN ON 'HANNITY'
Radio host Mark Levin stood by President Trump's claim Monday that President Obama tapped his phones during last year's campaign, alleging that the now-former chief executive engaged in "police state tactics."
MARK LEVIN ON WHY OBAMA MAY HAVE BEEN SPYING ON TRUMP
FOX NEWS OPINION: Liz Peek: Cancel all vacations for Congress until August: How the GOP can push back against hysterical Democrats
Voters want action, and thanks to Democrat maneuvering, there is precious little time to deliver on Trump's campaign promises. ... Senate Majority Leader Mitch McConnell should cancel the break expected on March 16-17, as well as the two week hiatus between April 10-21. Also, keep Congress in session over Memorial Day and July 4; it's high time the GOP started playing hard ball.
COMING UP ON FNC
8: 45 a.m. ET: Secretary Carson speaks about affordable housing at the National Council of State Housing Agencies Legislative Conference at the Hyatt Regency Washington. Watch live on FoxNews.com
12 p.m. ET: Girls Inc. presents Hillary Clinton with the 2017 Girls Inc. Champion for Girls Award at event in New York Marriott Marquis, Watch live on FoxNews.com
1:30 p.m. ET: Press briefing with Press Secretary Sean Spicer. Watch live on Fox News Channel and FoxNews.com
2 p.m. ET: Acting State Dept Spokesperson Mark Toner holds the first briefing of the new admin. State Dept Briefing Room. Watch live on FoxNews.com
7: 30 p.m. ET: House Veterans' Affairs Cmte holds hearing on 'Shaping the Future: Consolidating and Improving VA Community Care.' VA Secy Shulkin and Sen. McCain testify.
COMING UP ON FOX BUSINESS
REPEAL AND REPLACE REACTION
Healthcare stocks will be in focus as Republicans move ahead with repealing and replacing Obamacare.
FOX Business will breakdown the details of the new plan and track the stocks that could be affected.
WATCHING ENERGY
One day after Exxon Mobil promises to create 45K new jobs,  Chevron hosts its investor day.
Find out what the energy giant has planned for the year ahead.